Filled
This offer is not available anymore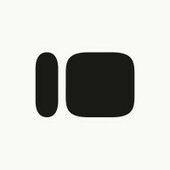 VP of Engineering, Product

in

Barcelona

or Remote
Job Description
One sunny Barcelona morning, two designers sat down to build a beautiful lead gen form for a bathroom company's showroom. They ended up reimagining the data collection experience, and realized it was one idea they wouldn't be flushing down the toilet. Today, Typeform is a team of over 300 people from more than 35 countries, with offices in Barcelona, Spain and San Francisco, US.
We're building a world where brands, businesses, and their communities can have more personal relationships with the people who matter most. To do this, we give people the tools they need to have conversational experiences at scale—because meaningful relationships start with conversations.
From online lead forms and engaging quizzes, to face-to-face encounters in the office, help us build more meaningful relationships, one conversation at a time.
About the Role
We're very excited about adding a VP of Engineering to the thriving Engineering Team at Typeform.
Typeform is a versatile platform used by customers across many jobs ranging from market research and customer feedback to customer acquisition or e-commerce checkout.

The VP of Engineering, Product will take responsibility for the end-to-end product delivery to accelerate the pace at which the Typeform product grows by focusing on defining an ambitious product roadmap and successfully executing discovery and feature delivery, whilst further developing and scaling the existing teams by adding top talent.
Here's what you'll do:
Develop the product development teams (Team, processes, and tools): You will be responsible for establishing the right product engineering organization (tribes, and squads), helping the current members upskill and hire A-players as needed, keeping an eye on building the required capabilities for long-term success as we scale.
You will act as the main contributor to our engineering brand, how it is perceived outside Typeform, and creating a vehicle to attract top talent.
Contribute to our product vision, define feasible roadmaps and execute on them: you'll have a strategic mindset responsible for building the product vision and landing it on a feasible roadmap. You will act as the main point of contact between engineering, product management and design, and will ensure smooth execution of 6 different tribes.
Owner of our product quality attributes and metrics: you will be accountable for the whole product engineering organization which includes both product quality & reliability.
Valued leader for the product teams: You have proven strong leadership and management experience of both on-site and remote team members of 100+ FTEs including being a manager of managers. You know what it takes to be a top-performer, and can coach, mentor, and develop other top performers, empowering them to continuously learn and grow their team and individual contributions.
Valued contributor to the top management: you are a highly respected member of the top management team, helping them align around key priorities with positive dynamics and constructive discussions.
About You
Here's what we are after:
Experience working in leadership roles for 10 years + (3 years in a similar position) and have seen what success looks like.
Experience in building and leading high performing engineering operations teams.
Aptitude to recognize strengths and weaknesses on a team; maximizing strengths and mitigating weakness through growth and mentoring programs and team structuring.
Experience working at multiple companies, with more than one perspective on technical leadership.
Experience building and delivering products that have scaled in the marketplace.
Proven expertise working in a SaaS platform architecture.
Made mistakes — even very public ones — and can speak openly about what happened and how the problem was solved.
Experience working across an entire organization, and building relationships with key stakeholders to understand the ins and outs of the whole business.
Public speaker with a focus on building brand awareness on company and product.
Experience recruiting exceptional talent and developing individual team members into successful leaders.
Interested? Hit Apply now and show us what you've got.
*Today, more than 2.5M people from all over the world use Typeform. We celebrate the diversity of our customer base, and we want our employees to reflect those differences. At Typeform, we're committed to equal employment opportunity regardless of race, colour, ancestry, religion, sex, national origin, sexual orientation, age, citizenship, marital status, disability, gender, gender identity or expression, or veteran status. We strive to be a more equal opportunity workplace.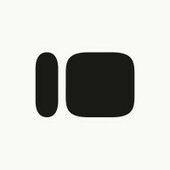 Saa S

Barcelona, Spain

200-500

2012
.
Other product manager jobs that might interest you...