Filled
This offer is not available anymore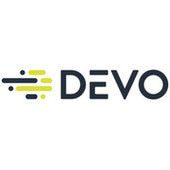 UX / UI Developer

in

Madrid
Job Description
Devo, the cloud-native logging and security analytics company, empowers security and operations teams to maximize the value of all their data. Only the Devo platform delivers the powerful combination of real-time visibility, high-performance analytics, scalability, multitenancy, and low TCO crucial for monitoring and securing business operations as enterprises accelerate their shift to the cloud. Headquartered in Cambridge, Mass., Devo is backed by Insight Partners, Georgian, and Bessemer Venture Partners. Learn more at
www.devo.com
.
Job Summary:


We are looking for someone who is proficient in UI design, UX design, and front-end development to join our growing company. You will be a natural at understanding User-centered design (UCD) & Data-driven design, in coming up with elegant solutions to improve our application, in developing modern React UI component libraries and functional prototypes, performing usability tests and analyzing the results to gauge the consumer's experience.
Key Responsibilities:


Conduct research and deconstruct our users' digital interactions and habits.
Come up with UI and UX strategies based on our target goals.
Create and maintain digital assets, such as Design System files, wireframes, and interactive mockups using Figma, Sketch, Invision, Adobe Suite.
Design, build, and maintain highly reusable JavaScript, HTML and CSS code.
Understand the limitations of our tech stack and business model and provide technical advice wherever necessary.
Drive best practice to achieve excellent user experience.
Assist in the shaping and planning of new application requirements.
Strive for continuous improvement
Key Requirements:


Attention to detail. A portfolio that demonstrates both JavaScript proficiency and understanding of solid design principles (Design systems, component libraries, etc.).
Expert knowledge of CSS, CSS extension languages (Sass), and CSS preprocessor tools.
Expert knowledge of HTML5 and its best practices.
Solid knowledge of the React library for building interfaces.
Proficiency in designing interfaces and building clickable prototypes using Figma, Sketch, Invision, Adobe Suite or similars.
Experience using Git version control.
Demonstrated experience testing functional prototypes
Team player with a positive attitude and the ability to have open, direct and respectful, conversations so as to reach the best possible design solutions as a team
Strong level of written and verbal English communication
Bachelor's degree in design, related field, or equivalent professional experience.
3+ years' experience as a UI/UX Designer & Developer participating in the product development lifecycle of several successfully delivered web and/or software applications
Devo does not discriminate on the basis of race, color, national origin, religion, gender, age, veteran status, sexual orientation, marital status or disability (in compliance with the Americans with Disabilities Act) with respect to employment opportunities.
"Devo is committed to creating a welcoming culture that is not only grounded in teamwork and customer success but is fair and equitable for everyone." Marc van Zadelhoff, CEO
At Devo, diversity and inclusion means more than treating employees well and making them feel welcome. It is a commitment to hiring people who bring different insights because of their unique perspectives, ways of thinking, and prior experiences.
We intend to continue hiring great people and protecting our culture so everyone can be themselves and speak their minds. That way Devo will always be a place filled with purpose, energy, hard work, thoughtfulness, and respect.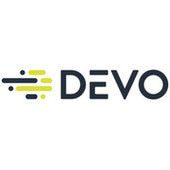 Big Data

Cambridge, MA, USA

200-500

2011
.
Other ui/ux designer jobs that might interest you...