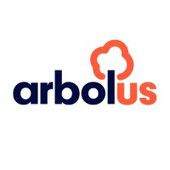 UX/UI Designer

in

Barcelona
Job Description
Arbolus is looking for a UX/UI Designer to join our product team in our Barcelona office. This person is responsible of researching, innovating and designing user experiences across our product portfolio.
The ideal candidate will have exceptional design skills, a great sense of aesthetics, and the ability to create and maintain a simple and cohesive UI and intuitive, easy to use UX.
Company
Arbolus is changing the way businesses learn and retain knowledge
We believe experience is worth sharing, so we set out to help people with experience share their experience easily with businesses.
Today, Arbolus is the first platform that helps businesses build and work with networks of experts, advisors and freelance consultants. Our product has been a big hit with global consulting firms (e.g. the big four) and Fortune 500 companies who use third parties to inform their business strategy.
Nowadays the platform allows 1000s of experts to build relationships with 100s of professional companies, working with them in our workspace.
Responsibilities
Define and conduct qualitative and quantitative user experience research across multiple projects
Design arts assets from concepts, sketches, layout, and to the final product
Collaborate closely with our incredibly talented team of developers to put out polished User Interfaces.
Requirements
2+ years of professional experience as a UX Designer, UI Designer or similar role.
Expert-level knowledge of industry-standard software such as Sketch, InVision and Adobe Creative Suite.
Have a clean, timeless, and focused visual design style.
Strong knowledge of user experience conventions and principles.
A problem solver, with a passion for solving complex problems and delivering elegant solutions.
Have an eye for detail and be able to pay attention to the small things that make a big difference.
Comfort in a fast-paced environment.
Professional English
Nice to have
Have an education in the field of interaction or communication design
Experience delivering insights about end users into the product design and development process.
Understanding of HTML and CSS.
What we offer
Competitive base-pay + bonus
International exposure
Influence on the future of Arbolus
Great team & strong office culture
2x annual retreats and regular socials
25 days holidays
Work from home days
Macbook + more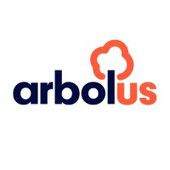 .
Other ui/ux designer jobs that might interest you...