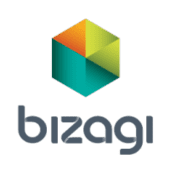 Technical Support Engineer

in

Madrid
Job Description
Bizagi is growing fast as part of the rapidly expanding cloud automation market. Right now, we're looking for the best individuals across regions with a talent for innovation. We are extremely passionate about our global team, our diversity, our culture and our customers.
Bizagi stands for 'Business Agility'. It was started with a clear vision: to enable people to drive digital transformation. Because traditional software development and legacy systems can be slow, Bizagi developed an easy-to-use cloud platform for low-code process automation. This software, now in the hands of millions across the globe, is recognized as a Leader in the Forrester Wave™ for Digital Process Automation. It helps organizations across industries to launch enterprise cloud applications that digitize and automate the way the business works. Customers include adidas, DHL and Old Mutual.
There aren't many industries as exhilarating as this one - constantly evolving, responding to trends, with opportunities to get involved in broader challenges and make an impact within our organisation.
About our culture:
We are humble and hard-working, and we don't take ourselves too seriously. Collaboration is at the heart of everything we do. We are a truly global organization. We value diversity and believe providing opportunities for everyone to be their authentic self is key to our success. Come join us and find out what the best work of your career could look like here at Bizagi.
We are looking for an experienced and innovative individual who will be responsible for supporting large enterprise customers and implementations by building software components based on the business requirements as well as integration with the company`s products and solutions. To be successful in this role it is imperative of to be agile and focus quality integration at functional and non-functional levels while keeping the customer an end-user as the main priority. You will be the highest escalation point for most complex customer problems.
Key responsibilities include:
Understand, troubleshoot, analyse, and resolve software issues reported by clients and/or staff.
Apply and utilize knowledge gained from industry/product expertise and technical understanding to quickly identify issues and render solutions.
Develop patches and work with Engineering and QA to incorporate fixes in future releases.
Always provide an outstanding customer experience by being in contact with customers and provide timely and effective updates.
Create case summaries, root cause analysis and documentation.
Assists with installation, setup, configuration, and troubleshooting of software products.
Evaluate customer specific flows and processes
Detect and solve common identified mistakes over the implemented (productive) modules of customer
Provide on-going support for product and functionality definitions
Requirements
Essential
Bachelor's degree in Systems Engineering or Computer Science
2-3 years of experience supporting Enterprise Software Customers as part of Customer Oriented level 2 tier of support.
2-3 years of experience in analysing, developing and improving processes by creating technological solution for customers or internal.
Proficiency in .NET, SQL, HTML + JavaScript, C#
Exceptional proactivity and analytical thinking skills
Experienced in working as part of global and distributed teams
Competence in Services integration (SOAP, Rest, oData)
Obsession with Customer service delivery
Excellent written and Oral communication (Spanish and English)
Drive to be self-sufficient and expand your knowledge on daily basis.
Due-Diligent in documentation, knowledge base
Team player and collaborative mindset
Always thinking how to prevent a problem from re-occurring.
Willing to work a shift pattern to support team globally
Authentication flows (oAuth, OpenID, SAML)
Optional
BPM experience (Bizagi preferred)
Benefits
What we give you in return
Would working flexibly help you keep your balance? It is hard juggling it all, isn't it? You love your job, are serious about your career, but there just aren't enough hours in the day to allow you to be successful in the other areas of life that need your attention too! At Bizagi, we live and breathe flexibility, we work towards outcomes, not hours in the office or 'online'. Our values are Collaborative, Innovative, Responsive and we really celebrate new ways of thinking. You'll be part of a broader IT team - who work together, laugh together and trust each other to get the job done.
Aside from offering a high degree of flexibility and working as part of an international team, we offer a competitive basic salary, a company bonus and healthcare to all employees and 25 days holiday
If this sounds like the kind of team you'd like to be part of, then apply now!
As a global employer, Bizagi believes our success depends on diversity, inclusion and mutual respect among our team members. We are committed to making all employment decisions based upon business need, individual merit, capability and equality of opportunity. All qualified applicants will receive consideration for employment without regard to age, disability, sex, gender identity, sexual orientation, pregnancy and maternity, race, religion or belief and marriage and civil partnerships.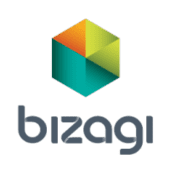 Saa S

Chalfont St Peter, UK

200-500

1989
.
Other operations jobs that might interest you...