Filled
This offer is not available anymore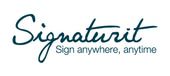 Technical Support Engineer

in

Barcelona
Job Description
We are looking for a talented Technical Support Engineer to join our IT team and help us deliver the leading technology for closing contracts and maximize the performance of the platform.
This role will require you to work with multidisciplinary teams, being in contact with different stakeholders and always looking to go further in the delivery of solutions to our customers.
Some of your responsibilities will be...
Be Signaturit product specialist.
Be diligent handling, resolving and communicating escalated technical issues.
Identify, document, and resolve client's technical inquiries and escalate major issues or changes to Product engineering teams.
Manage a queue of incidents in an effective way based on SLAs and defined prioritization formula.
Contribute to growing support channels like help center technical documentation, internal communications and stability and monitoring tools.
Develop internal projects to improve tools for the Customer Support team.
Provide technical assistance to Onboardings and Integrations teams.
This is you
2+ Years Experience in a similar role, preferible in a SaaS company
Previous experience in technical support roles
Problem solver with critical thinking and analytical skills
SQL knowledge able to write SQL queries in order to troubleshoot complex issues
Solid experience and understanding in the following technologies: HTML, CSS, Javascript, PHP, React, Mysql, Postman, etc.
Communicate effectively with customers and internal teams
Capability to take initiative and follow the commitments made to customers/internal teams
Demonstrated attention to detail
Proficiency in Spanish and English.
These are not mandatory, but if you have them, we'd be very happy :)
Experience providing consultative services and the ability to ask our customers the right business questions and utilize their data to realize their goals
Experience with debugging tools like xDebug
Support all of Signaturit's SDKs
Can multi-task, in an agile environment and take responsibility in challenging situations.
Proven experience with Docker
Experience with languages such as: Typescript, Nodejs and frameworks such as: Laravel, Symphony.
Experience developing tools and interacting with AWS services.
A solution focused, continuous improvement mindset.
Monitoring tools knowledge such as Datadog.
Proficiency in French language
You will be our ideal candidate if you are...
Honest, reliable, hard-working and you have a growth mindset.
Technically savvy: you know the ins and outs of all digital tools you use and you quickly understand and become an expert on any new tools you need to use.
Very well organized: you are able to prioritize, you keep yourself focused and you always pay attention to detail.
You like experimentation and you are always looking for better ways to get things done.
A good team player, resolutive and proactive. You don't need hand-holding to get things done.
A strong executioner, and someone who understands and agrees with the quote: "Plans are useless but planning is indispensable" (by Dwight D. Eisenhower).
You are motivated by challenges, and you don't get easily overwhelmed when there are lots of things to do.
Smart and fast-learner, but humble enough to give and accept constructive feedback.
Someone who always puts the team and company goals before his/her own professional goals.
Passionate about the continuous improvement of processes, as well as excellence-oriented.
We're looking forward to meeting you! :D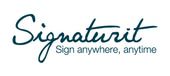 Saa S

Barcelona, Spain

50-200

2013
Signaturit company page is empty
Add a description and pictures to attract more candidates and boost your employer branding.
Other jobs that might interest you...