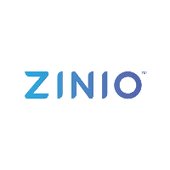 Tech Lead Back-end

in

Barcelona
Job Description
"Delivering innovative digital magazine content on every device in every country."
Zinio brings innovation and inspiration to the world of magazine publishers and consumers by delivering the ultimate digital reading experience on any device. As a pioneer, Zinio operates online web newsstands and award-winning iOS and Android apps, providing access to digital magazines & articles in more than 30 languages, which can be read online and offline on any platform.
Zinio Pro converts print magazines to digital content through a Software as a service (SaaS) platform that transforms PDF to other formats such as XML, ePub, or ANF and distributes it to different platforms such as Amazon Kindle, Apple News, or Zinio Pro's white label publisher web and mobile apps.
The company has delivered 750M digital magazine editions across more than 8,5k titles from 1.3k publishers in 200 countries to over 10M customers.
Zinio is looking for a Tech Lead Backend in their Barcelona office.
As a seasoned Tech Lead, you code in several languages although you have one or two in your main expertise area (ideally PHP and other languages); however, you can travel around different sets of stacks, and if you don't know it, you can quickly learn about it. You will rely on your significant experience in the development and deployment of large-scale PHP-based web applications to drive the technical innovation of the company's products and services.
At the same time, you know how to surf around different teams and priorities but also focus on the task at hand. You love changing the rules and driving the game because hey, that's the only way to succeed.
You have more than six (6) years of experience battling in high availability applications and big complex projects and at least one (1) year of experience managing engineering teams, demonstrating technical leadership capabilities. With that, you will be responsible for the right level of code quality, providing technical coordination and guidance for your team in Barcelona (5 Engineers + 1 PO).

The role reports to the Senior Director of Software Engineering.
Your required technical experience:
Powerful OOP and SOLID principles.
PHP + Symfony
MySQL + expertise with some NoSQL solutions (i.e., you know which toolset is the right one for the problem at hand) such as MongoDB.
Experience in CQRS or DDD or Hexagonal.
Experience with cache systems (Redis, Memcached, etc.)
Experience working with process / messaging-based apps (rabbitMQ, ZeroMQ, etc.).
Experience with Elasticsearch.
Experience with Microservices. You understand both the good and bad points of working with Microservices and how to work properly with them.
Experience working with scalable architectures and systems.
Good testing culture. No matter if you make the tests before the code or vice versa, your tests are ALWAYS part of the last PR.
Docker is your friend. You have experience working with Docker and Docker Compose.
Experience with CI services like Travis or CircleCI.
Git workflow. Good deployment practices (CI is a plus).
Agile development skills.
Attention to good coding practices and clean code.
Nice to have:
Experience in e-commerce and transactional platforms.
Experience with Event-Driven Architecture.
Why you'll love working with us:
We are a technology company, so we invest in technology and our people!
We lead our sector of activity and always facing new challenging projects.
We have a highly skilled team that will let you learn from your colleagues: knowledge sharing is strongly encouraged and lived.
You will be part of a multicultural team, working with different countries and time zones.
We have a fun, friendly & international work environment.
Flexible working hours and availability of work from home.
We offer great benefits, including:
Open space office in Barcelona with awesome views.
Team-building activities.
Free digital magazines.
Fresh fruit, tea & good (unlimited) coffee.
We offer a competitive salary package and a flexible salary plan, including:
Health Insurance Program.
Meal, Public Transportation Card & Nursery.
Training.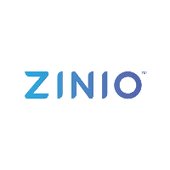 Saa S

New York, NY, USA

200-500

2001
.
Other backend developer jobs that might interest you...