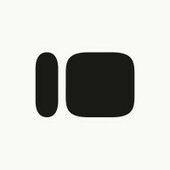 Staff Engineer

in

Barcelona

or Remote
Job Description
One sunny Barcelona morning, two designers sat down to build a beautiful lead gen form for a bathroom company's showroom. They ended up reimagining the data collection experience, and realized it was one idea they wouldn't be flushing down the toilet. Today, Typeform is a team of over 300 people from more than 35 countries, with offices in Barcelona, Spain and San Francisco, US.
We're building a world where brands, businesses, and their communities can have more personal relationships with the people who matter most. To do this, we give people the tools they need to have conversational experiences at scale—because meaningful relationships start with conversations.
From online lead forms and engaging quizzes, to face-to-face encounters in the office, help us build more meaningful relationships, one conversation at a time.

About the role

Staff Engineer will offer technical leadership for Analytics/Insights colony and create, evolve and execute a colony's technical vision. This person will be a technical authority and a key driver for technical growth within their scope.
Analytics / Insights group aims to provide an intelligent data analysis on top of all the data Typeform holds. It can vary from analyzing responses (filter, sorting, pivoting etc) to insights about form performance such as when do my respondents drop off. In addition, there are also more sophisticated / ambitious features down the line such as performing text analysis to understand the content of responses automatically.
Here's what you'll do:
DELIVERY:
Multiquarter target architecture vision built together with the colonies and teams involved that influences your org roadmaps.
Define the contracts and boundaries between yours and other colonies' architectures.
Architecture roadmap to achieve the target architecture, including toil reduction, technical debt, tooling, migrations, etc.
Driver of the wider company technical strategy and roadmap.
QUALITY:
Autonomously research, design, and implement solutions that are secure, scalable, resilient and easy to maintain reusing existing solutions where possible.
Identify and continuously improve production metrics that are impacting the teams and, internal and external, customers.
About you
Here's what we're after:
TECH EXPERTISE:
Master within software engineering and ability to teach others.
Ability to communicate technical aspects effectively to different audiences.
Capacity to recognise quality, and the lack thereof, in the work of your teams.
Ability to analyse a given technical challenge in order to anticipate risks, technical gaps and potential issues
Capacity to define a technical vision, 2 - 3 years out, for your colony
Ability to perform due diligence on buy vs build scenarios
DOMAIN EXPERTISE
Recognised leader, within typeform in the technical domain that applies to your area.
Proactively represent Typeform on public forums related to the technical domain.
COLLABORATION AND TEAMWORK & SHARE KNOWLEDGE
Technical upskilling of the engineers impacted by your work
Attract and retain talent while keeping people engaged
Promote and drive the technical leadership career ladder definition
Act as a Bar Raiser in Engineering organisation, particularly hiring and WCE
Think you're a good fit? Hit apply—success might be just around the corner 😉
The role can be based in Spain, UK, Ireland, Germany, France, Netherlands, Portugal or Poland.
*Today, more than 2.5M people from all over the world use Typeform. We celebrate the diversity of our customer base, and we want our employees to reflect those differences. At Typeform, we're committed to equal employment opportunity regardless of race, color, ancestry, religion, sex, national origin, sexual orientation, age, citizenship, marital status, disability, gender, gender identity or expression, or veteran status. We strive to be an equal opportunity workplace.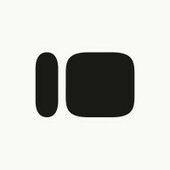 Saa S

Barcelona, Spain

200-500

2012
.
Other software engineer jobs that might interest you...