Filled
This offer is not available anymore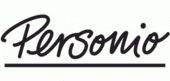 Staff Back-end Engineer - Kotlin (f/m/d)

in

Madrid
Job Description
THE ROLE
At Personio we are on the amazing journey to becoming the leading HR Platform in Europe!

Join our international Product & Engineering team and take an active role in shaping our engineering culture and the future of thousands of HR teams and organizations across Europe. At Personio you will have a direct impact on our product, our users, our organization, and our engineering practices.

As a Staff Engineer, you will be a bar raiser within the Personio Engineering organization and address some of the most difficult technical challenges. How you address each challenge is up to you - coding hands-on to prototype a solution, holding technical presentations, or conducting brainstorming sessions with engineers from other tribes to tackle a certain problem - it's up to you! This is a high impact role and you will be in the lead to create the long-term technical strategy for Personio Payroll.

Role & Responsibilities

Lead high-impact and large-scale technical projects across the Payroll tribe and department.
Continuously raise the bar for engineering at Personio by mentoring engineers across the tribe and interviewing for new talent.
Drive an engineering culture of quality and innovation across teams.
Proactively seek out new areas/common problems to be tackled by your tribe.
Contribute to knowledge sharing and tech branding through blogging and representing Personio at conferences & tech events.
How we work

We are transforming our Ruby/PHP application into Kotlin microservices
We are a product company so our teams are organized in a mission-based cross-functional fashion. You will work with other Backend Engineers, Frontend Engineers, Designers, Product Managers & Engineering Managers within and outside of your tribe.
We have a "you built it, you run it" attitude and CI/CD is our second nature - we use AWS, Docker, Kubernetes, and GitLab to implement it!

WHAT YOU NEED TO SUCCEED
Outstanding communication skills to provide technical guidance and leadership.
Ability to navigate technical debates & drive technical alignment.
Passion to enable others & be a force multiplier.
Exceptional experience designing, developing and operating business critical distributed systems at scale.
Extensive experience in building a technical strategy and driving it across multiple teams.
Proven experience in hiring, mentoring and developing engineering talent.
Willingness to work hands-on as a developer with a focus on complex problems with high impact.
Experience in open source contribution and tech branding activities.

WHY PERSONIO


Market-proven, Europe's most valuable HR SaaS and fast-growing company ($250M funding acquired to date).
As you are joining Personio at such an early stage, this shows us your trust and confidence in us. We would like you to profit from the success of the company, and therefore, we offer you a competitive compensation package (salary, benefits, and virtual shares)
We have an impact - Your chance to play a decisive role in shaping a company in its rapid growth and to grow and learn from your tasks
We enjoy becoming better day by day, that is why you will receive 1,500 € of development budget every year
We have fun! Join us for regular team events, e.g. raft trips on the Isar, ski trips, visits to the Oktoberfest, and much more
We offer language classes: English & Spanish
We want happy employees - on top of your salary you will receive 68 € for food & public transport
We like to be efficient - with us you will receive a Flexible Benefits Debit card in order to save taxes
Parental benefit: In case your kids get ill, you may take up to 10 additional days off
Corporate benefits - a range of employee discounts for different brands so you can save money while shopping (e.g. Adidas, LG, Bosch, Apple, Dia, etc.)
Relocation support, 28 paid vacation days, and the opportunity to work from home on a regular basis. During Corona times you decide whether you prefer to work from home or come to our stylish and open office in the heart of Madrid (in alignment with local regulations).
Personio is an equal opportunity employer and does not discriminate on the grounds of gender, civil status, family status, sexual orientation, religion, age, disability, race, or being a member of the traveler community.

ABOUT US


Being a Personio means being part of something big. It means shaping the future of HR, the future of our company and at the very same time: your own. As one of the fastest-growing B2B SaaS companies in Europe, we have a great product, an amazing team with almost 500 employees and a market that is only waiting to be developed. By now we already have more than 2500 customers, but we aim high: Our goal is to build the leading HR platform in Europe. At Personio, we believe in hiring people like you - ambitious, forward-thinkers who want to be more than just another employee. Will you be one of them?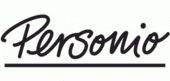 Human Resources

Munich, Germany

201-500 employees

2015
Personio is the all-in-one HR software for small- and medium-sized companies. Based in Munich, Madrid and London, Personio's mission is to make HR processes as transparent and efficient as possible so HR can focus on the most valuable assets in the company: the people. The Personio solution includes human resources, recruiting and payroll and supports all core HR processes every business needs to do. More than 2,000 customers in over 40 countries use Personio.

In 2019, tech consultancy GP Bullhound included Personio in a list of 50 European start-ups set to achieve a billion-dollar valuation over the next two years, giving them 'unicorn' status.




Other backend developer jobs that might interest you...