Filled
This offer is not available anymore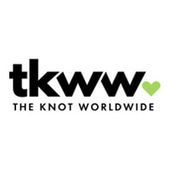 Sr. Full-stack Engineer (React/Node)

in

Barcelona

or Remote
Job Description
Here at The Knot Worldwide, we believe in doing work that matters. In more than 16 countries around the world, The Knot Worldwide's leading family of brands—including The Knot, WeddingWire, Bodas, The Bash, The Bump, and more—help people take celebration planning from inspiration to action. When you join our global team, you'll be a part of a diverse group of individuals passionate about serving and enabling our communities to celebrate the moments that make us.
Fullstack engineer, The Bump
ABOUT THE BUMP
At The Knot Worldwide we help tens of millions of people across fifteen countries celebrate life by solving complex user problems and building world class products.
We are seeking a talented Full Stack Software Engineer on our web squad for our Barcelona-based Bump team.
Join a group of exceptional design and tech leads who share your passion for user-centric development, collaborating on cutting-edge designs that captivate and engage. We take pride in making a real impact on the vision for the baby and child space, and we're looking for like-minded individuals to join us. In our organization we foster a fun, ambitious, and standout environment, dedicated to being the ultimate resource for parents and parents-to-be.
ABOUT THE ROLE
As a Full Stack Software Engineer, you'll collaborate on the development and maintenance of all of our systems that serve content-oriented web pages and digital tools for The Bump's online presence. Within our agile workflow, you'll be developing features, optimizing our existing content and evolving our stack to meet stakeholder needs as well as working on several tools and sub-projects that form part of the Bump's online presence.
You will also need to work closely with Product and Design Leads to collaborate and iterate on product features. Our Product and Engineering teams work closely together at every phase of product development from research and inception to release and maintenance.
RESPONSIBILITIES:
Develop new features for, and maintain our React / Next.js website and tools
Update backend Node.js code and systems as necessary to help evolve our content ecosystem to meet product needs
Work with design teams in Figma to ensure layouts are feasible and will work well across different devices
Work with SEO, Product and Data teams to ensure web pages are achieving our goals efficiently and pages are performant and delivering a great experience to all visitors
Produce well-tested, maintainable code that follows design guidelines and best practices
Participate in the Agile development process to help architect, build, and ship new features
Work closely with remote and international teams
SUCCESSFUL CANDIATES HAVE:
3 or more years working on a full-stack team working closely with design, product, and QA.
Experience working on varied tech stacks which can include React, Docker, and Next JS
Strong understanding of frontend web development patterns and practices across devices and close iteration with design teams.
Familiarity with SEO practices and web page optimization for performance
Comfortable with agile principles and a strong believer in the importance of agile when producing high-quality software.
Communicate well, love to share knowledge, and are also always willing to learn from others.
Good at explaining problems to technical and nontechnical folks alike.
Good at setting and resetting expectations with product owners and stakeholders.
WHAT WE LOVE ABOUT YOU:
You deeply understand our users and put them at the center of everything you do. You aim to serve and delight them every day.
You are respectful and act with the highest integrity. If you see something that isn't right, you say something.
You ask questions to understand a perspective and are comfortable respectfully challenging assumptions. You are not turned off by constructive conflict to get to the right answer.
You set clear ambitious goals. You anticipate obstacles, persevere, and are accountable for your commitments.
You aren't afraid to challenge the status quo and know that there's no such thing as failure if you learn from it.
At The Knot Worldwide, we believe you are more than a resume and invite you to go for it, take the leap of faith, and apply for this job if it sparks your passion to join TKWW and make a difference!
WHAT WE LOVE ABOUT YOU:
You Dream Big. You iterate and experiment to drive innovation.

You Love Our Users. You keep our global community at the center of everything you do.

You Do the Right Thing. You strengthen your team through respect, fairness, and inclusion.

You Hustle Every Day. You favor urgency and own your outcomes.

You Win Together. People are at the heart of our success and you play as a team.
WHAT YOU LOVE ABOUT US:
We believe in a wide range of holistic offerings to support our employees so that they can live our values day in and day out. From mental wellbeing, physical health and financial planning, to engaging perks and discounts, we are in the business of celebrating and supporting the Moments that Matter both in and out of the "office". We offer flexible vacation, generous parental leave and prioritize initiatives that support the growth, development, and happiness of our people.
​​TKWW's approach to the future of work: We embrace a remote culture and empower our employees to work wherever they feel most productive. To facilitate in-person collaboration, we have office spaces in Austin, TX; Barcelona, Spain; Delhi, India; Galway, Ireland; Guangzhou, China; London, England; New York, NY; Norwalk, CT; Omaha, NE; Portland, OR; and Washington, D.C.
--
US Notice: The Knot Worldwide provides equal employment opportunities (EEO) to all employees and applicants for employment without regard to race, color, religion, sex, national origin, age, or disability. In addition to federal law requirements, The Knot Worldwide complies with applicable state and local laws governing nondiscrimination in employment in every location in which the company has facilities. The Knot Worldwide expressly prohibits any form of workplace harassment based on race, color, religion, gender, sexual orientation, gender identity or expression, national origin, age, genetic information, disability, or veteran status.
U.S. Applicants: If you are a resident of California, Colorado or New York City, please email statejobdescriptions@theknotww.com to request your state-specific job description. In the subject line, please add the specific job title of the role you are applying to. Please also be sure to specify your state of residence.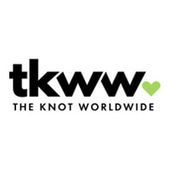 Family Services

Chevy Chase, MD, USA

1,000 - 5,000

2018
In 16 countries around the world, The Knot Worldwide's leading global family of brands inspire, inform and celebrate our communities as they move through life's biggest milestones. From the proposal to the wedding day, creating a home to starting a family together, we're there for them every step of the way.
Other full-stack developer jobs that might interest you...