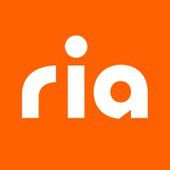 Job Description
Primary Location: ES-Alcobendas

Ria Financial Services is the third-largest global money transfer company and a division of the North American public company Euronet Worldwide (Nasdaq: EEFT). Serving more than 140 countries in the world, RIA has emerged as a global leader in remittances and is a recognized benchmark in both quality and reliability of the service it offers to general public.

We are a leading multinational company with a great multicultural environment and we offer real career development possibilities to our employees!

You will be working at the EMEASA HQ office in Madrid (Alcobendas) reporting to the DB Administrator and being responsible for SQL Server deployments, code, documentation, best practices and reports while giving support to different departments in the Company, in order to achieve any business requirements. Therefore you will need to be a team player with your colleagues and be responsible and committed to achieve your own and your internal client's goals.



Qualifications
We are looking for a highly motivated and experienced Database Developer in Microsoft technologies, based in our HQ in Alcobendas, Madrid. You enjoy working in a fast-paced, dynamic environment and are very result-oriented. You are passionate about data, cutting it and slicing it to get the most out of it, optimizing operations and business performance.
Our SQL Developers are highly motivated, and capable of tackling complex SQL code development tasks. The focus of this role will be to propose and discuss, develop, review and deploy bug-free code. The right individual will also be motivated in building highly efficient code that properly aligns with business initiatives and runs smoothly with big data sets in OLTP environments.
Main responsibilities include
Work with business and IT stakeholders to implement functional specifications.
Design of database solutions and data modeling.
SQL development for OLTP environments (stored procedures, data analysis).
Ensure the code quality and performance tuning on database systems/applications.
Responsible of database code review & approval for pre-production environments of the whole IT Spain department, based on code quality and database company policies.
Troubleshoot production issues.
Desired skills and experience
Strong knowledge and experience on SQL development.
Data management & architecture knowledge.
Understanding of agile principles and methodologies and experience with GIT or similar.
Knowledge of database administration and testing.
Desirable knowledge of other programming languages such as Python.
Excellent communicator and very transparent.
Cooperative attitude towards team collaborations.
Attention to detail, responsible and committed.
Autonomous thinking and proactive approach to investigating and discovering solutions.
Creative and innovative.
Fluent English both written and spoken.
We offer
A competitive package.
A collaborative place with multi-faceted, amazing professionals. You'll always be learning.
An exciting position in a high-growth company.
An update environment, where your impact counts.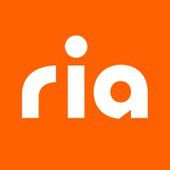 Fin Tech

Buena Park, CA, USA

1,000-5,000

1987
.
Other data engineer jobs that might interest you...