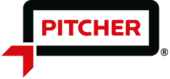 Solution Architect - SaaS

in

Barcelona
Job Description
Company Description
Pitcher is a rapidly growing software company headquartered in Zurich, Switzerland that is continuing its expansion globally in the regions of EMEA, North America, Latin America and Asia Pacific. The revolutionary Sales Enablement platform that Pitcher introduced in 2011 enables field sales representatives to execute their jobs more efficiently and thereby drive more sales. It is the super app for corporate sales people. Across its focus verticals of Life Sciences, Consumer Goods, Manufacturing and Financial Services Pitcher empowers sales teams in over 136 countries to deliver best-in-class customer interactions whilst at the same time making the users' engagement with systems like CRM and ERP an enjoyable experience.
This is a unique opportunity to become part of an exciting journey with the possibility to impact the growth and development of a globally growing innovation company.
Job Description
Collaborate with external and internal stakeholders to determine functional and non-functional requirements for an implementation

Collaborate with the product and engineering team to create user stories, design documents and other technical documentation

Recommend product configuration and architecture based on best practices and ensuring project sustainability

Develop high-level product specifications with attention to system integration and feasibility

Communicate successfully all concepts and guidelines to the development team

Oversee progress of the development team to ensure consistency with the initial design

Ensure software meets all requirements of quality, security, modifiability, extensibility etc.

Oversee QA, SIT, UAT processes

Work closely with project management teams to successfully monitor project progress towards milestones

Provide detailed specifications for proposed solutions

Approve final product before launch
Qualifications
Project management and leadership skills are essential

Great communication and documentation skills are critical

Master's degree in Computer Science or Software Engineering or relevant work experience

Current understanding of best practices

Positive outlook in meeting challenges and working to a high level

Advanced understanding of business analysis techniques and processes
Additional Information
• Fluency in English (written and spoken) is a must. Fluency in Spanish is a Big PLUS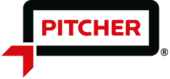 Saa S

Zurich, Switzerland

50-200

2010
.
Other project manager jobs that might interest you...