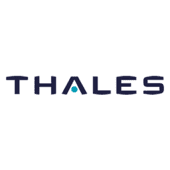 Software Work Package Manager

in

Madrid
Job Description
Thales people architect identity management and data protection solutions at the heart of digital security. Business and governments rely on us to bring trust to the billons of digital interactions they have with people. Our technologies and services help banks exchange funds, people cross borders, energy become smarter and much more. More than 30,000 organizations already rely on us to verify the identities of people and things, grant access to digital services, analyze vast quantities of information and encrypt data to make the connected world more secure.Thales in Spain is a leader in technological solutions applied to Defence, Aeronautics, Security, Transportation and Space and, furthermore, is a global centre for excellence in Space, Security of Critical Infrastructures and Transportation. With a turnover of €320 million and a staff of 1,200, it exports approximately 40% of its total production principally to the Middle East, North Africa and Latin America.
As Technical Leader / Sw Working Package Manager of the Delivery Center (DC) team of the Software Engineering Group for Government solutions, you will act as a key technical specialist for customers, technical project managers/leaders and the development/R&D team. You are responsible at project and organization level for the design and implementation of software components and products, qualification and integration of third party's hardware.
Focusing on technical execution of whole SW work package
Managing engineering activities on SW WP level
Defines Development strategy of Sw WP and build SDP (Software Development Plan)
Monitoring status (schedule and EAC) and following SW risks and engineering KPIs
Reports to the SEM - providing status using WP engineering Dashboard
Specific responsibilities:
You are responsible for conducting, leading and coordinating software development activities throughout the project.
You define and ensure the best solution architecture and design in coordination with Architects, Project design authority and the project manager.
Responsible for ensuring that transversal requirements (e.g. security) are defined and used in the project development
Responsible to define the amount of software related man-days/workload required for New business RFP's and Change Requests and share data with the TPM/Project Manager
Responsible for guaranteeing the technical Efficiency of the solution in the respect of quality, time and cost of the project
You manage technical teams in the projects to ensure that software development best practices are followed, as well as those defined in the various document plans.
You support the developers on technical tasks and implement the most difficult parts.
Manage execution and priority of detailed technical tasks, (including incident/ change management), and driven by project management.
You assist the Technical project Manager/Leader during the pre-sales phase and throughout the project with scoping, requirements, identification of project deliverables, and creation of project-specific documentation such as functional specifications, technical specifications, etc. when requested.
You clearly communicate to the technical project manager issues that affect project scope, budget and timeliness.
If you're looking for new opportunities, ready to join a high-skilled multicultural team, willing to travel (up to 15% of your time on certain peaks).
> Education:
Master's degree in Information Technology or Computer Science
You must have fluent English level (B2+)
> Experience Level:
Minimum 6 years experience in Software Development
1-2 years experience as a Technical Leader
> Competences:
Technical /functional skills:
Development Language and Tools:
Microsoft Visual Studio – C# (C/C++ will be appreciated), WPF
Java, J2EE, Spring, EJB
Web Technologies (JSP/Servlet, HTML/XML, SOAP…)
Application servers (JBoss, Websphere, Tomcat…)
Database (Windows API, Oracle, SQL, ODBC/JDBC…)
Quality, Methodology and Tools:
Software Development Life Cycle / Custom Development Life Cycle
Configuration Management (Mercurial)
CMM
Network and security
Cryptography (Symmetric and asymmetric, PKI, protocols, …)
Biometric technology (mainly fingerprint)
Image processing (portrait analysis, ...)
Behavioral skills:
Customer oriented
Team worker
Autonomous
Creative
Flexible
Able to work under pressure
What do we offer?
· Flexible working hours.
· Intensive working days on Fridays and during August.
· Remote-friendly - 2/3 days a week working from home.
· Restaurant allowance and social benefits (health insurance, kindergarden).
· Free coffee on-site!
​Thales is a company committed to equal opportunities between women and men, and for this reason, we work to raise awareness and disseminate information on the subject both internally and externally.
At Thales we provide CAREERS and not only jobs. With Thales employing 80,000 employees in 68 countries our mobility policy enables thousands of employees each year to develop their careers at home and abroad, in their existing areas of expertise or by branching out into new fields. Together we believe that embracing flexibility is a smarter way of working. Great journeys start here, apply now!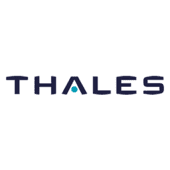 Cyber Security

Paris, France

10,000+
.
Other software engineer jobs that might interest you...