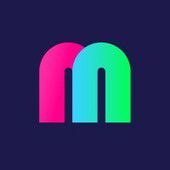 Software Tester (f/m/d) Test Automation

in

Valencia
Job Description
What awaits you with us
For you, software testing is a fundamental guarantee for high software quality? For us, too. The tasks and topics of our software testing are becoming more and more complex due to our long-term projects. We digitise German medium-sized businesses and leading DAX companies. In the process, we build modern software solutions with modern technologies – we feel at home in microservices, cloud-native solutions, Internet-of-Things and serverless.
We work closely with all development disciplines in agile teams. To promote rapid feedback in the agile process, we rely on automation. Not only of test cases, but also within the framework of CI pipelines and in the generation of test data. We design corresponding automation solutions for our customers from scratch and guarantee complete operation.
We keep up to date with current trends and technologies and are happy to discuss their sensible use in our projects. Can you recommend a testing blog or podcast? Then we look forward to your ideas.
Your role
You focus on all testing activities within your Scrum team.
You automate the most important tests independently and integrate them into the CI pipeline.
You build test automation solutions in agile projects and operate them.
You evaluate software quality throughout the software development process and uncover potential risks.
Your profile
You have solid experience in building, designing and maintaining test automation solutions.
You use test frameworks such as JUnit, TestNG, Selenium, Cypress, Postman, SOAP-UI or Appium in your daily work.
You have basic knowledge of at least one programming language, such as Java, JavaScript or Python.
Ideally, you have experience with the integration of test automation in CI/CD pipelines.
You have fluent English skills.
You are willing to travel to Germany once in a while, e.g. for team events and training.
Your benefits
New WorkHome Office & Office, Flexible Working Hours, Part-Time Models, Working Time Account, Sabbatical, 30 days of paid vacation.
TrainingAn annual training budget of 1.5 gross monthly salaries for training, certifications, conferences, and more.
EventsWhether it's corporate seminars in the summer or Christmas parties, we celebrate small and large occasions.
HealthWe offer you private health and dental insurance.
Research & DevelopmentLearn new things besides our projects, alone or with your colleagues.
Modern Hard- and SoftwareWe make sure that you work in a modern environment.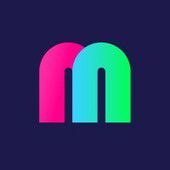 Consultancy

Munich, Germany

500-1,000

1989
.
Other jobs that might interest you...