Filled
This offer is not available anymore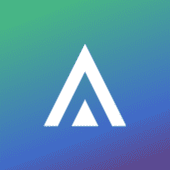 Software Solution Architect

in

Madrid
Job Description
We are looking for an innovative Solutions Architect that can understand and propose systems architecture that will meet business needs. The solution architect's responsibilities include gathering requirements and functional specifications, assessing the current software systems in place in order to identify areas in need of improvement, and overseeing development teams. You should also be able to regularly update the company on any developments in systems architecture projects.

To be successful as a Solution Architect, you should be able to integrate any updated specifications and requirements into the systems architecture. An outstanding solution architect should be able to explain complex problems to management in layman's terms.
You will work with the pre-sale team, speaking with clients and understanding their system and technical architecture to build final project proposals with that information.
What we expect from this role:
Ready to be extensively hands-on for Architecture, POCs, Inceptions, MVP Construction, and Continuous Delivery oversight.

Provide leadership over all aspects of customer solutions including scope, roadmap, technical requirements, SOW support.

Deeply knowledgeable regarding software development practices and processes, and contributing to Continual Improvement activities.

Passionate about solving challenging business problems.

Conduct effective discovery sessions/presentations and proposals to prospective clients.

Establish trusted partner relationships with client and partner stakeholders through technical expertise and thought leadership.
Requirements
Strong software engineering foundation (10+ years experience in software engineering positions)

Applied experience architecting scalable, secure web solutions.

Strong communication skills with a high emphasis on the ability to explain technology in business terms and to express opinions clearly in a straightforward manner.

Self-driven and self-managed, good time management skills.

Ability to take complex technical decisions/issues and convey that clearly at a higher level to senior leadership.

Ability to make decisions regarding system trade-offs and knowledge of system design.

Able to work in a fast-paced, very team-oriented environment.

Have a passion for technology and follow industry best practices.

Thorough understanding of cloud development and related technologies, particularly AWS, Docker and Kubernetes.
Why Intelygenz?
Flexible working hours for a real work-life balance
100% freedom to work from anywhere you'd like - from your home, our office, or even from a tropical island!
Specific career plans for horizontal and vertical growth. Let your motivations do the talking!
Mentoring to help you grow in your career
Teamwork and feedback culture
English and Spanish language classes with up to 60% of costs covered by us
Plenty of happy hours, retreats and events with us (post-Covid)
One hour per week to take part in continuous tech training programs with your co-workers
Access to physical and mental wellness initiatives
50% health insurance coverage
Flexible retribution for transport, kindergarten, and restaurant meals
A free Intelygenz t-shirt every anniversary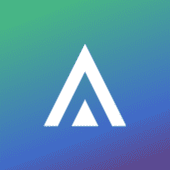 Artificial Intelligence

Madrid, Spain

50-200

2002
We're developers, life-long learners, geeks and visionaries - a company of technicians who create software and AI that help take businesses to the next level. We aim to create agile technology that gives you the competitive edge.

With 16 years' experience and a 100% track record, we deliver technology that genuinely helps people and their businesses. Our work is executed with cutting-edge code, offers measurable ROI, and is guided by professional account and client management. We put 20% of our resources into thought-provoking research, and are always open to new ideas and methodologies. We pride ourselves on being bold, honest and authentic.
Other software engineer jobs that might interest you...