Filled
This offer is not available anymore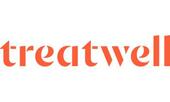 Software Engineering Manager

in

Madrid

or Remote
Job Description
We're looking for a Software Engineering Manager to work with a talented cross-functional engineering team on our popular marketplace and SaaS products.
You will be there to support on a day to day basis working on all kinds of projects to innovate and improve the working efficiency of our engineers, along with checking in with the team weekly and helping motivate and inspire.
You will be responsible for:
Playing a key role in aligning your teams with our company objectives. Working closely with Product, you will be instrumental in helping them and your teams explore opportunities, risks and options, always mindful of the importance of addressing both our technical and business needs.
You know that some measures matter, and you will work with the teams and the wider engineering community to define and adopt the best metrics that can help our evolution.
You will be responsible for the happiness and effectiveness of your teams, providing line management, leadership, mentoring and coaching. You will also play a key role in their development and growth and you will know what motivates them, so that you can inspire them and provide them with the right amount of support and guidance.
You will establish an open and continual dialogue with all team members, meeting with them regularly on a one-to-one basis and attending their regular meetings. You will encourage a culture of candidness, continual learning and improvement, seeking feedback about yourself and your teams, so that you will have greater awareness of strengths and challenges, both of your own ones and your teams'.
You believe in innovation and creating impact, asking yourself daily 'can I do this better'? From our side, we will be there to support your growth, offering you opportunities to learn and develop.
About you:
You are a leader who have worked with high performing, cross-functional, self-organising development teams
You understand the values and principles associated with Agile development and you have hands on experience using Kanban and Scrum
You enjoy coach and mentor engineers, creating space for others, helping others to succeed
You are familiar with some of our tech stack and practises such as TDD, Continuous Integration and Continuous Delivery
You know good technical design when you see it and can contribute to architectural discussions
You get a kick out of shipping valuable product and technology for the business
You have led teams responsible for supporting applications in production and responding to problems when they arise
You have an insatiable appetite for continuous improvement and solving problems
You understand the importance of, and relationships between, quality, productivity and value in software development
You have a good level of English. Any other language is a plus.
You like to have fun at work!
Hiring Process

To give you a preview on how the hiring process looks like, we have prepared a few slides: https://bit.ly/3AJPOUq
About Treatwell
Hi, we're Treatwell. Nice to meet you.
We're a team of 800 (and growing) passionate and brilliantly talented people across Europe. We're the industry's smartest salon management software, all connected to Europe's leading booking platform, working with over 50,000 salon partners across 13 countries and processing over 8 million bookings every month. And….breathe.
But we're not done yet. We're on an exciting journey to digitally revolutionise the hair and beauty community.
If this excites you, we might have just the role for you.
We'll treat you with:
28-days holiday, plus bank holidays
Monthly 40 EUR Treatwell vouchers so you can treat yourself too
Growth funds for you to develop and grow with your team
A discount for gym membership
100% remote position with flexible working
Annual Treatwell retreat to a sunny European destination
All the tools / devices supplied to do the best job you can eg. laptop, monitor, keyboard etc
Equal Ops
Treatwell is an 'Open to All' employer and warmly welcomes everybody to the team. We are committed to making reasonable adjustments to the recruitment process as required. Please add any adjustment requests to your application.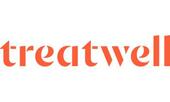 E Commerce

London, UK

500 - 1,000

2008
.
Other software engineer jobs that might interest you...