Filled
This offer is not available anymore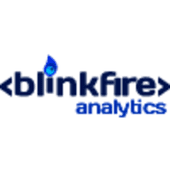 Software Engineer - Python Full-stack

in

Valencia

or Remote
Job Description
Passionate about sports and social media? Do you find yourself staring off into the night sky wondering if Pizza Hut would have sponsored Harford Whalers if it would have saved the franchise? Working at Blinkfire Analytics could be for you!
This offer is hiring for VALENCIA, SPAIN.
We're looking for the right person to make our source code grow and thrive in its best state possible. Here's your opportunity to make a stand in the entrepreneurship world with Blinkfire Analytics, Inc, working with state-of-the-art technologies to build a challenging product that deals with big data, computer vision, social networks and every major sport you know. Sounds like fun to you?
You'll have to wear a lot of hats here, but here's a few of the things we'll expect:
You are passionate about software development with solid, high quality coding skills. You write scalable, maintainable, efficient and well documented code.
Skills for a full stack development from the database all the way to the browser.
A thorough understanding of software Design Patterns and Agile methodologies. It is completely natural for you to produce a development sprint from the planning meeting and sprint backlog to the retrospective.
You find your way to get things done always considering the trade-off between the technical debt and a goal-oriented approach.
Skills & Requirements - Experience is always a plus but we believe in talent and potential as well. We would like to see:
Experience in NoSQL databases and their processing technologies such as MapReduce/BigTable, Cassandra, or Hadoop/Hbase and familiarity with Relational Databases
Experience in Machine Learning and Clustering algorithms and implementation.
Experience in MVC frameworks like Django, Rails, Symphony or similar.
You are comfortable using Git and collaborating with team members.
Proven professional Python/Ruby experience. Do you have an online portfolio in Github or collaborated in open-source projects?
Front End experience in Javascript, CSS, and frameworks like VueJS
Good knowledge of web standards, HTML5 and progressive enhancement.
Full professional proficiency in English.
EU/EFTA citizenship or work permit otherwise.
About Blinkfire Analytics, Inc - Join us and you will have the opportunity to:
Work with the latest, top-notch Google Cloud technologies (App Engine, schemaless datastores, Angular, MapReduce) as well as other similar open-source frameworks and technologies.
Take your place within a team of proven professionals in the sector spread across the globe.
Have a flexible work schedule and a Mediterranean lifestyle in the beautiful city of Valencia, Spain - where we value work-life balance. Not sold yet?
Earn a competitive salary + stock options.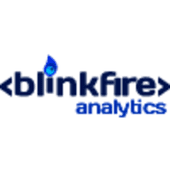 Sports Marketing

Chicago, IL, USA

11-50

2011
.
Other full-stack developer jobs that might interest you...