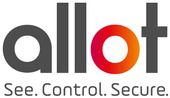 Software Engineer

in

Madrid
Job Description
Talented SW Engineer to incorporate our Cybersecurity development group.
What you'll do
Develop innovative security solution in a widely deployed Product
The exigence of robustness, efficiency, and performance
Use the state-of-the-art technology for databases
Test Automation of the development
Requirements :
What you should have
Mandatory Technical Skills
Master's Degree in Computer Science or Telecommunications with 5+ years relevant work experience
Experience in design and coding in Python under Linux environment
Experience with SQL and column-oriented databases
Soft Skills
Highly motivated, a responsible, passionate, self-learner individual with great interpersonal skills.
Exceptional organizational skills and the ability to handle multiple work assignments simultaneously.
Strong ability to identify and solve complex problems
Good (English) communication and analytical skills
Desirable Skills
Relevant experience in Agile Methodology
Relevant experience in full software development life cycle: coding standards, code reviews, source control management, build processes, testing, and operations.
Experience with C++ and Bash
Experience with virtualized/docker/Kubernetes environment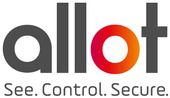 Cyber Security

Hod-Hasharon, IL, USA

500-1000

1996
.
Other software engineer jobs that might interest you...