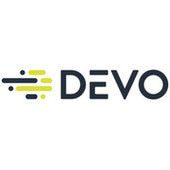 Software Engineer (Integration)

in

Madrid
Job Description
Devo, the cloud-native logging and security analytics company, empowers security and operations teams to maximize the value of all their data. Only the Devo platform delivers the powerful combination of real-time visibility, high-performance analytics, scalability, multitenancy, and low TCO crucial for monitoring and securing business operations as enterprises accelerate their shift to the cloud. Headquartered in Cambridge, Mass., Devo is backed by Insight Partners, Georgian, and Bessemer Venture Partners. Learn more at
www.devo.com
.
The Integrations Software Engineer (ISE) will be part of a R&D Team in charge of building the modules and solutions necessary to support external technologies, hence contributing to expand the footprint of Devo in existing and new customers. While mostly technical, the ISE role also possesses the customer-facing skills necessary to handle internal and external relationships effectively. Besides, ISEs are an integral part in the evolution of the internal tools and processes, and contribute decissively in embracing new tools or methods.
Job details
Manage the full lifecycle of point integrations with third party technologies and solutions: analysis, implementation, testing, publishing and evolution.
Develop integrations utilizing the internal methodologies, frameworks and tools.
Create and maintain unit tests for the generated artifacts.
Integrate the generated assets into the internal CI/CD pipelines.
Own the integration work accross multiple internal and external touchpoints: direct communication with external parties -tech. suppliers, partners, etc.-, internal teams -pre-sales, professional services-, etc.
Contribute to the quality, relevance and up-to-date status of the integrations portfolio.
Comply with programming standards, company directives and legal requirements.
Requirements
BSc/BA in Computer Science, Engineering or a related field, or equivalent work experience.
Extensive experience in at least two of the following software development languages: Java, C++, Python, Go.
Extensive experience with OS scripts: Bash, Powershell.
Working experience with Agile development methodologies (e.g. SCRUM).
Working experience with containers and orchestration.
Working experience creating APIs or integrating external product solutions.
Working experience with continuous integration / countinuous delivery tools: Jira, Git, JUnit, Sonarqube, Jenkins.
Working experience with cooperative tools: Confluence, Slack.
Autonomous, 'get things done', mindset.
Curiosity to innovate everyday, proactivity to set ideas into action.
Insightful, resourcefulness, cooperative.
Customer-facing skills.
All qualified applicants will receive consideration for employment without regard to race, gender, color, age, sexual orientation, gender identification, national origin, religion, marital status, ancestry, citizenship, disability, protected veteran status, or any other factor prohibited by applicable law.
Devo does not discriminate on the basis of race, color, national origin, religion, gender, age, veteran status, sexual orientation, marital status or disability (in compliance with the Americans with Disabilities Act) with respect to employment opportunities.
"Devo is committed to creating a welcoming culture that is not only grounded in teamwork and customer success but is fair and equitable for everyone." Marc van Zadelhoff, CEO
At Devo, diversity and inclusion means more than treating employees well and making them feel welcome. It is a commitment to hiring people who bring different insights because of their unique perspectives, ways of thinking, and prior experiences.
We intend to continue hiring great people and protecting our culture so everyone can be themselves and speak their minds. That way Devo will always be a place filled with purpose, energy, hard work, thoughtfulness, and respect.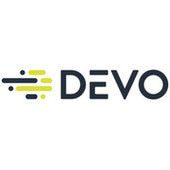 Big Data

Cambridge, MA, USA

200-500

2011
.
Other software engineer jobs that might interest you...