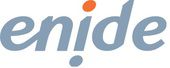 Software Engineer

in

Barcelona
Job Description
Company:
We are a company based in Barcelona, leader in applied research and innovation, with an extensive participation in H2020 projects. Specialized in solutions applied to the transport and automotive sectors and smart cities. Focused in avant-garde projects and innovative technologies in international cooperation.
Empresa:

Som una empresa amb seu a Barcelona, líder en recerca i innovació aplicada, amb una extensa participació en projectes H2020. L'empresa està especialitzada en solucions aplicades als sectors transport, logística, automoció i smart cities. Ens centrem en projectes d'avantguarda i tecnologies innovadores en cooperació internacional.
---------------------------------------------------------------------------------------------------- ENGLISH VERSION -----------------------------------------------------------------------------------------------

Position description:
For the H2020 projects department we are looking for a Software developer, computer engineer degree or equivalent, willing to be challenged and continuously learn in multicultural collaborative applied research and development projects and innovative technologies at European level.
We offer:
Collaborate with our H2020 projects' department as software developer, including architect functions, participating in the top European innovation initiatives. Competitive salary, according experience and skills. Incorporation in the short term. Flexibility.
Mandatory:
Two years of professional experience in software development and architecture on cloud architectures // backend technologies, especially in AWS infrastructure. Keywords: Java, AWS (Cloud, Data Analytics, AI/DL), IntelliJ/Eclipse, Blockchain/DLT, API REST, JSON.

Familiar with Orchestration, DevOps, AI, Data Analytics, PYTHON.

High level of English, as it is the working language. Other languages of the EU are valued positively.

Characteristics: creativity, autonomy and goal-oriented.
Would be a plus:
Experience with orchestration concept; DevOps

Familiar with TOSCA; Kubernetes and KubeEdge; MiCADO Scale; FIWARE; EGI; Industrial Data Space; IoT and Edge computing; Simulation in industrial process.
---------------------------------------------------------------------------------------------------- CATALAN VERSION -----------------------------------------------------------------------------------------------
Descripció del lloc de treball:
Pel nostre departament de projectes H2020, estem buscant un desenvolupador de software, formació d'enginyer de software o equivalent, amb interès en treballar en un entorn d'aprenentatge continu i reptador, en un entorn multicultural i col·laboratiu aplicat a projectes de recerca i desenvolupament, amb tecnologies innovadores a nivell europeu.
Oferim:
Col·laborar amb el departament de projectes H2020 com desenvolupador de software i tasques d'arquitecte, participant en les principals iniciatives europees d'innovació. Salari competitiu, d'acord amb l'experiència i habilitats. Incorporació en el curt termini. Flexibilitat.
Requisits:
Dos anys d'experiència professional en desenvolupament de software i tasques d'arquitectura en tecnologies cloud // backend, especialment en infraestructura AWS. Paraules clau: Java, AWS (Cloud, Data Analytics, AI/DL), IntelliJ/Eclipse, Blockchain/DLT, API REST, JSON.

Familiaritat amb el conceptes de: orquestració, DevOps, AI, Data Analytics, PYTHON.

Alt nivell d'anglès, que és l'idioma de treball. Es valoren positivament altres idiomes de la EU.

Característiques: creativitat, autonomia i orientació a objectius.
Es valorarà:
Experiència amb orquestració de serveis; DevOps.

Familiaritat amb TOSCA; Kubernetes and KubeEdge; MiCADO Scale; FIWARE; EGI; Industrial Data Space, Iot and Edge computing; Simulation en processos industrials.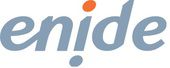 Research & Development

Barcelona, Spain

2-10

2011
Digital solutions and business innovation for enhanced mobility.

ENIDE is an SME providing business technological innovation to sustainable mobility, logistics and smart technologies. We are based in Barcelona, one of the first smart cities in Europe.

ENIDE works on business innovation and digital solutions to meet the challenges of sustainability. Applying advanced technology to R&D projects, our highly skilled team offers a rich combination of technical knowledge, project management capabilities and practical experience. We drive success from end to end.
Other software engineer jobs that might interest you...