Filled
This offer is not available anymore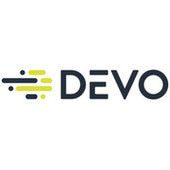 Software Engineer (Back-end - Core Engines)

in

Madrid
Job Description
Devo, the cloud-native logging and security analytics company, empowers security and operations teams to maximize the value of all their data. Only the Devo platform delivers the powerful combination of real-time visibility, high-performance analytics, scalability, multitenancy, and low TCO crucial for monitoring and securing business operations as enterprises accelerate their shift to the cloud. Headquartered in Cambridge, Mass., Devo is backed by Insight Partners, Georgian, and Bessemer Venture Partners. Learn more at www.devo.com.
The Software Engineer will join Devo's Core Engine team, which plays an essential role in the way our system handles massive amounts of data. The Core Engine team is actively engaged in improving our platform data collection and query optimization capacities, as well as in the stream processing ones. The ideal candidate will have experience programming with languages like Java, Node.JS, Kotlin or Scala, and will also count on a solid knowledge of algorithm and data structure theories.
Our platform ingests TBs of data per day and evaluates 100.000 events per second and core, running on thousands of cores. We are looking for both junior and senior profiles.
The role of this profile will be to develop new features of the Devo engines (data persistence, retrieval and processing/analysis), and to maintain them as well. Participate in all the development phases: conception, programming, testing, integration, etc.
Requirements
5 years of software development experience in the case of senior profiles.
Experience developing software other than web or accounting software. Examples can be engineering tools, compilers, stream processing or database systems.
Experience working on Unix/Linux environments.
Good knowledge of data structures and algorithms.
Ability to solve maths and algorithms problems.
Enjoy learning and problem solving.
Desired - General
Good knowledge of two or more programming languages, preferably Java and JavaScript.
Experience in developing scalable systems.
Experience with multithreading programming.B.S. (or superior) degree in Computer Science, Mathematics, or a related technical field of study.
B.S. (or superior) degree in Computer Science, Mathematics, or a related technical field of study.
Desired - Data Persistence
Experience with C++ or C.
Experience with Node.js.
Knowledge of object oriented design patterns and principles.
Experience with network programming (sockets, protocols).
Desired - Retrieval
Experience with database internals. Ideally creating or extending databases.
Knowledge of operating systems internals. You know what is a memory mapped file and when to use them.
Knowledge of JVM internals. Almost all of our code runs on the JVM and some parts must be high efficient JVM (in the order of microseconds).
Experience with modern concurrency patterns. You know it is not a good idea to create thousands of threads and some models that avoid that (coroutines, actors, etc). PhD will be especially valued.
Desired - Stream processing (Alerts & Correlations)
Knowledge of data streaming platforms (Apache Flink, Kafka).
Experience with Groovy.
Experience with Spring.
Devo does not discriminate on the basis of race, color, national origin, religion, gender, age, veteran status, sexual orientation, marital status or disability (in compliance with the Americans with Disabilities Act) with respect to employment opportunities.
"Devo is committed to creating a welcoming culture that is not only grounded in teamwork and customer success but is fair and equitable for everyone." Marc van Zadelhoff, CEO
At Devo, diversity and inclusion means more than treating employees well and making them feel welcome. It is a commitment to hiring people who bring different insights because of their unique perspectives, ways of thinking, and prior experiences.
We intend to continue hiring great people and protecting our culture so everyone can be themselves and speak their minds. That way Devo will always be a place filled with purpose, energy, hard work, thoughtfulness, and respect.
To All Agencies: Please, no phone calls or emails to any employee of Devo outside of the Talent Acquisition team. Devo's policy is to only accept resumes from agencies via the Devo Agency Portal. Agencies must have a valid fee agreement in place and they must have been assigned the specific requisition to which they submit resumes, by the Talent Acquisition team. Any resume submitted outside of this process will be deemed the sole property of Devo and in the event a candidate is submitted outside of this policy is hired, no fee or payment of any kind will be paid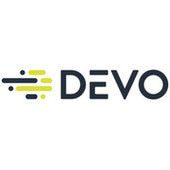 Big Data

Cambridge, MA, USA

200-500

2011
.
Other backend developer jobs that might interest you...