Filled
This offer is not available anymore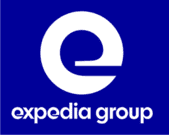 Software Architect

in

Madrid
Job Description
If you need assistance during the recruiting process due to a disability, please reach out to our Recruiting Accommodations Team through the Accommodation Request form. This form is used only by individuals with disabilities who require assistance or adjustments in applying and interviewing for a job. This form is not for inquiring about a position or the status of an application.
Software Architect
The E4B (Expedia for Business) team is looking for a Senior Architect. Our team is responsible for defining and building commercial platform solutions for our B2B partners. This includes headless commerce API, Online Travel Agency platform and tools, and white label templates along with custom solutions built using EG platform and 3rd party capabilities.
We want you to bring your experience and knowledge to our teams as we build out the future of business-to-business features on the Expedia platform. You will need to bring thought leadership, great communication, and collaboration along with the ability to work in a fast-paced agile environment.

What you'll do:
Build relationships with engineering and product leaders across the organization to understand business problems and apply a technology lens to resolve them

Design and build software solutions that handle complex problems with simple designs

Coaching and mentoring: Combine and share knowledge and skills in more than one functional area to promote effectiveness in the department or business unit/function

Interpret internal/external business challenges and recommend integration of the appropriate systems, applications, and technology to provide a fully functional solution to a business problem

Master software design with the best methods, shape coding methodologies and best methods and promote adoption of new platform technologies

Enable optimum organizational efficiency by taking a whole systems approach and thinking across boundaries to identify which policies/processes should be standardized and which should differ

Identify when new trends may be too disorderly for a reasonable implementation or spot the ephemerality of new trends

Champion prioritized goals and work with others across EG to investigate those initiatives. Ensure documentation is not overwhelming or obsolete

Provide leadership, technical direction, and architectural input into product vision and roadmap development

Work across global teams for Activities to drive towards desired north star architecture
Who you are:
Bachelor's or Master's degree in a related technical field; or equivalent related professional experience

10+ years industry experience in full-stack software development across multiple technologies, languages, and frameworks

Makes choices across teams to apply a number of technologies or languages with experience in multiple domains

Presents new technology choice to technical and non-technical observers, able to guide others to make well defined technology choices

Understands systems being created across EG and how your own business unit would integrate with them

Able to understand and design highly sophisticated systems

Ability to establish standards for operational excellence and code quality at a multi-project level

Drives principles and practices in design of software that is easily testable and observable

Experience building high scale distributed cloud-based microservice suites

Strong background in third-party cloud services, especially Amazon AWS, UI development using React JS a plus

Effective coaching and leadership skills and an ability to manage engineering projects across a diverse organization with global decentralized teams

Strong communication and presentation experience and the ability to explain technical details and challenges to a wide variety of people

Ability to look at solutions in creative and unconventional ways, recognize opportunities to innovate, and engage partners in a vision and strategy
#LI-MJ3
About Expedia Group
Expedia Group (NASDAQ: EXPE) powers travel for everyone, everywhere through our global platform. Driven by the core belief that travel is a force for good, we help people experience the world in new ways and build lasting connections. We provide industry-leading technology solutions to fuel partner growth and success, while facilitating memorable experiences for travelers. Expedia Group's family of brands includes: Brand Expedia®, Hotels.com®, Expedia® Partner Solutions, Vrbo®, trivago®, Orbitz®, Travelocity®, Hotwire®, Wotif®, ebookers®, CheapTickets®, Expedia Group™ Media Solutions, Expedia Local Expert®, CarRentals.com™, and Expedia Cruises™.
© 2021 Expedia, Inc. All rights reserved. Trademarks and logos are the property of their respective owners. CST: 2029030-50
Employment opportunities and job offers at Expedia Group will always come from Expedia Group's Talent Acquisition and hiring teams. Never provide sensitive, personal information to someone unless you're confident who the recipient is. Expedia Group does not extend job offers via email or any other messaging tools to individuals to whom we have not made prior contact. Our email domain is @expediagroup.com.
Expedia is committed to creating an inclusive work environment with a diverse workforce. All qualified applicants will receive consideration for employment without regard to race, religion, gender, sexual orientation, national origin, disability or age.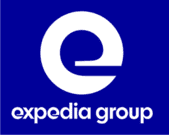 Travel

Seattle, WA, USA

10,000+

1994
.
Other software engineer jobs that might interest you...