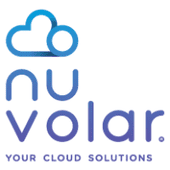 Software Architect

in

Barcelona

or Remote
Job Description
Do you want to be part of amazing projects, spend time with awesome people and have fun doing what you enjoy most?
If your answer is 'yes', we are of the same mind!
We love best practices, the latest technologies, modern tools, and knowledge sharing. Excellence, integrity, equality, innovation, and passion for tech are our core values and what make us reach for the skies!
If that sounds good, keep reading!
About the role
We are looking for a Software Architect, with at least 8 years of professional experience, who has a solid Software development background developing cloud applications and leading agile teams.
You will break down stories and to foresee potential tech/arch flaws
Deep understanding of architecture requirements "ilities"
You are up to date with technologies. You are able to choose and compare technologies and present them to others
Responsible for reviewing product requirements to check feasibility of the proposal or propose a new way as well as identifying technical flaws in ui/ux designs
About you
Software Engineer with 8+ years of experience developing cloud applications
Track record of having architected full stack solutions including mobile clients
Senior level experience in one or more high level languages (Java - preferred, C#, JS)
Experience in implementing solid automated testing at all levels (unit, integration, E2E)
Ability to monitor progress against project plans and clients' requirements
Ability to maintain an open and proactive conversation with clients and stakeholders
Experience in a number of cloud infrastructures
Ability to evaluate scalability and cost of the solution to be implemented
You seek for continuous improvement
You have good decision making skills
What do we offer to you?
Diverse, respectful and fun environment
Career path
Flexible remote work policy
Flexible working hours
Shorter time schedule on Friday
Summer schedule during the months of July and August (free afternoons!)
Ever-learning, creative work environment and training
Social events and activities
Day off on your birthday!
Private Health Insurance
Gym allowance
If your profile fits the position and you are excited about becoming a Nuvolad or Nuvolady we will be happy to hear from you!
Nuvolar Works is an equal opportunity employer and will not discriminate against any applicant on the basis of age, gender, sexual orientation, disability, national origin, race or religion.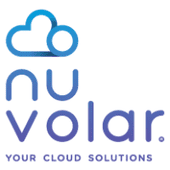 Saa S

Barcelona, Spain

11-50

2008
.
Other software engineer jobs that might interest you...