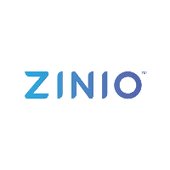 Site Reliability Engineer

in

Barcelona
Job Description
ZINIO is looking for a Site Reliability Engineer in their Barcelona office.
"Delivering innovative digital magazine content on every device in every country"
Zinio brings innovation and inspiration to the world of magazine publishers and consumers by delivering the ultimate digital reading experience on any device. As a pioneer Zinio operates online web newsstands and award-winning iOS and Android apps, providing access to digital magazines & articles in more than 30 languages, which can be read online and offline on any platform.
Zinio Pro converts print magazines to digital content through a Software as a service (SaaS) platform that transforms PDF to other formats such as XML, ePub or ANF and distributes it to different platforms such as Amazon Kindle, Apple News or Zinio Pro's white label publisher web and mobile apps.
The company has delivered 750M digital magazine editions across more than 8,5k titles from 1.3k publishers in 200 countries to over 10M customers.
We are looking for a mid-level Site Reliability Engineer to join our Ops team in Barcelona, who together are responsible for the platform infrastructure and the applications running on top of it, ensuring high levels of availability, reliability, and scalability.
You will be part of:
An agile and self-organized team of 4 DevOps Engineers + 1 Office Sysadmin. We do sprint planning, backlog refinement, sprint review, and retrospectives.
What you will be doing:
Troubleshoot issues across the entire stack.
Participate in incident management, diagnosis, and mitigation, to identify gaps in tooling and monitoring.
Improve monitoring and observability to detect and respond faster to production incidents (HealthCheck, status, …).
Review code changes from reliability, performance, and security perspective.
Provision infrastructure needed for applications following IaC best practices.
You're our perfect candidate if you have:
Experience developing and running applications in PHP.
Ability to read, write, and troubleshoot software code.
Cloud mindset. Think platforms, not servers.
Observability passion (monitoring, alarms, dashboards, etc.).
Automation always in mind. CI/CD knowledge.
Our Technical Stack:
PHP (FPM, Swoole) and Nodejs.
NewRelic, Grafana, ElasticSearch, Cloudwatch, Sentry.
AWS (ECS, RDS, VPC, S3, Lambda), Terraform.
CircleCI / Bitbucket.
Why you'll love working with us:
We are a technology company, and we invest in technology!
We lead our sector of activity and are always facing challenging new projects.
Highly skilled team so you can learn from your colleagues: knowledge sharing is strongly encouraged and lived.
Agile/ Scrum way of working and philosophy.
You will be part of a multicultural team, working with different countries and time zones.
We have a fun, friendly & international work environment.
Flexible working hours and availability of work from home.
We offer great benefits including:
Open space office in Barcelona with awesome views.
Team-building activities.
Free digital magazines.
Fresh fruit, tea & good (unlimited) coffee.
We offer a competitive salary package and a flexible salary plan including:
Health Insurance Program.
Meal, Public Transportation Card & Nursery.
Training.
If you are interested, please apply sending your CV in English with all data relevant to the position.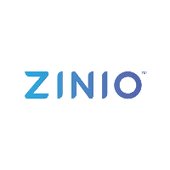 Saa S

New York, NY, USA

200-500

2001
.
Other devops jobs that might interest you...