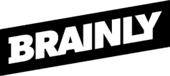 Senior UX Researcher (Qualitative)

in

Barcelona

or Remote
Job Description
There are more than 300 million reasons to join Brainly — one for every student you'll help go from questioning to understanding. Team up with us as we build and continue improving one of the most popular ed-tech products on the planet. In a world of questions and uncertainty, you can be part of the answer as we shape the future of learning and change lives, one student at a time. If this excites you, you know what to do next.
Let's get to know each other. And get ready to make a difference!
ROLE OVERVIEW
Brainly is scaling 🚀 We aspire to be one of the most user-centric companies in the world. To help us achieve this ambition, we are looking for a Senior User Experience Researcher who understands our users and develops meaningful insights for one of our Product Teams focused on App Experience.
The current shift in education, due to the pandemic, has resulted in an acute shift in how students learn. As Brainly is evolving to help students with their new needs, the Senior UX Researcher, as part of the App Experience Team, will help students get unstuck in their learning journey and engage with our evolving learning mobile platform in a better way. This is a highly visible and impactful role – as the Senior UX researcher working on mobile-focused, strategic research, you will play a huge part in representing the voice of our users throughout the entire product development lifecycle.
The Senior UX Researcher is a hands-on researcher with deep knowledge of qualitative research methodologies and an understanding of product metrics. We are looking for a person who has demonstrated solid skills to work collaboratively across teams, and a proven track record of success in driving user insights into an improved user experience, including lasting products and services. The Senior UX Researcher will collaborate on some of the most exciting and critical questions we have about our users, including our students, parents, and educators.

This is a unique opportunity to directly contribute to our product and to have an impact on the lives of hundreds of millions of students globally, and help us scale one of the fastest-growing and highest-quality consumer learning brands. Brainly is a fun, unique company in a truly exciting phase of its growth.
Are you a goal-driven team player? Do you like tackling new challenges using leading-edge industry tools? Can you adapt to rapidly changing conditions while learning and bettering yourself? Are you a detail-oriented expert who loves focusing on quality? If you answered yes to these questions, you might just be the perfect candidate for this role!
WHY DESIGN AT BRAINLY?
Take a look at our design system called Pencil, of which we are especially proud. Also, you can visit our Instagram to meet your future team!
Watch this video of our Design System Manager, Patrycja, explaining the process of building a Design System at Brainly.
WHAT YOU'LL DO
Design and conduct qualitative studies from end to end: planning, executing, analyzing, and reporting. Manage projects and partners throughout the process and select the most effective methods for a given product or business situation.
Represent the voice of our global users amongst cross-functional partners and stakeholders by highlighting user needs and behaviors.
Partner with leadership in the App Experience team, product management, design, marketing, analytics, and engineering to define the long-term strategy and short-term product and growth tactics for Brainly and its verticals by grounding these decisions in user needs and insights.
Help define and prioritize the user problems we need to solve, as well as help to conceptualize and evaluate the solutions by which we solve them.
Inform product design and strategy by translating data into insights with clear and actionable implications for product development that drive tangible business impact.
Identify gaps and opportunities for new research projects. 

Collaborate with product teams and educate them on UX best practices at all stages of an agile product development process. Coach them on lightweight empathy-building and research approaches.
Effectively communicate research findings to diverse audiences through writing and presentations; represent user research in key product and design discussions.
Become a thought leader of the research discipline, helping position the UXR team as a reference in research in the company by producing internal training, written and verbal content around UXR, and sharing research results for a wide audience inside the company.
Be an active contributor to the team construction helping in establishing processes, guidelines, tools, and methodologies related to UX Research.
WHAT MAKES YOU THE PERFECT CANDIDATE
7+ years of professional experience conducting and leading user research for products and services across web, mobile web, and mobile apps
Experience delivering insights about end users into the product design and development process, both for the design of brand-new products and for the redesign of existing products
Experience conducting international/cross-cultural research and managing research vendors.
Deep experience transforming ambiguous business opportunities and challenges into actionable user research questions, findings, and recommendations that help identify areas with the highest potential for impact
Experience guiding teams who are iterating on products and services post-launch based on user data and insights
Track record of driving measurable business results and customer value through thorough user research
A strong research portfolio demonstrating past work experience and deliverables (eg: study plans, reports)
Experience working with mobile applications
Excellent communication and story-telling skills and the ability to help product teams better understand and advocate for their users.
Expertise with a variety of industry-centered qualitative research methods, such as semi-structured interviews, contextual inquiries, usability studies, diary studies, and unmoderated remote studies. Ability to effectively create screening criteria, recruit participants, build rapport, and moderate studies.
Ambitious and creatively seeking problems to tackle in a fast-paced and confident environment
Fluent in written and verbal communication skills in English with the ability to present projects and status reports to different teams and leadership
WHAT WILL BLOW OUR MINDS
Mixed methods experience: Experience leading survey-related research (e.g., questionnaires, advanced sampling, and weighting strategies).
Experience using user research platforms like UserZoom, UserTesting, etc.
Additional language skills to conduct research in some of our main markets: Brazilian, Portuguese, Indonesian, and Indian vernacular languages.
Master or Ph.D. degree in a related field to UX Research such as Computer Science, HCI, Psychology, Sociology, Anthropology, etc.
Deep understanding of the strengths and weaknesses of different research methods, including when and how to apply them during various product phases.
WHAT YOU GET BY JOINING BRAINLY
We want to see you grow along with us – you will have 800$ per year for personal development, extra time for attending conferences and workshops, and unlimited access to an online learning platform (courses from Coursera, Udacity, Udemy, Harvard ManageMentor, and many others!)
Health is important, which is why at Brainly, we fully cover private health & dental care packages for you and your family and provide you with a sport card (Multisport Plus in Poland, Andjoy in Spain)
You will also get an access to online individual psychological consultations with professionals in English & Polish via the Mental Health Helpline
Flexible working hours – working requires communication, so we work within the European business hours, but we also know that life may be unpredictable, so if you need to jump out of work (doctor's appointment, emergency, anything) – no problem!
Your personal concierge AskHenry will support you in your daily duties, eg. planning your dream vacation
We will provide you with all the necessary equipment & tools, including an additional budget for accessories which will make your remote setup even more comfortable.
You can join internal communities and contribute to charity, diversity and inclusion initiatives, take part in great internal events or represent Brainly at conferences or meet-ups.
WHAT IS BRAINLY
Brainly is the online learning platform where over 300 million students and parents go from questioning to understanding. With their smartphones, users can snap a photo to instantly solve any problem or homework question and be matched with a Brainly product such as Community Q&A, Brainly Tutor, Math Solver or Textbook Detective.

Brainly is built to provide students, parents, experts, and teachers with a collaborative platform and tools needed to succeed in any educational environment. Based in Kraków, Poland, with U.S. headquarters in New York City, Brainly apps and websites are visited by users from over 35 countries.
Backed by Prosus, Point Nine Capital, General Catalyst, Runa Capital, Learn Capital and Kulczyk Investments. Learn more about Brainly at www.brainly.com.
By sending us your application you agree that Brainly sp. z o.o. will process your personal data to participate in this recruitment process. If you want to know more about how Brainly processes your personal data please click here.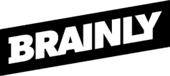 Ed Tech

Krakow, Poland

50-200

2009
.
Other ui/ux designer jobs that might interest you...