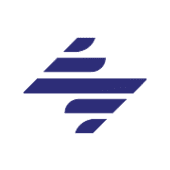 Senior UX Researcher

in

Madrid
Job Description
Position in Alcobendas
Solera is a global leader in data and software services that strives to transform every touchpoint of the vehicle lifecycle into a connected digital experience. In addition, we provide products and services to protect life's other most important assets: our homes and digital identities. Today, Solera processes over 300 million digital transactions annually for approximately 235,000 partners and customers in more than 90 countries. Our 6,500 team members foster an uncommon, innovative culture and are dedicated to successfully bringing the future to bear today through cognitive answers, insights, algorithms and automation.
There is an opening for a Senior UX Researcher to be based at Solera offices in Alcobendas (Spain). You will drive research projects in multiple countries, having a real impact on strategic and product design decisions.
"In the beginning, software was 20% of the process and the human was 80%. If you fast forward into the future, where we are today and across the next five years, software moves to become 80%."
KEY RESPONSABILITIES
Define the research methodologies and plans based on business goals.
Carry out the research initiatives (preparation, fieldwork, analysis, sharing) across multiple countries.
Liaise with internal stakeholders and external research agencies when needed to execute the research plan.
Be able to select the most appropriate research techniques to fulfill the research goals, and combine them to maximize the insights gathered. You must know why, how and when to apply the different techniques.
Analyze and synthesize the insights gathered and model them into personas, journeys, scenarios, flows…
Communicate and translate your findings into actionable plans that drive product and design decisions.
Spread the "voice of the customer" across the company, training Squads to be closer to their customers.
Strong plus:
Experience with quantitative research and analytical tools (Statistics, Pendo, Google Analytics…)
Background in interaction design to become the bridge between our users and our designers, and if necessary, to help the team doing interaction design work.
ROLE REQUIREMENTS
Ability and flexibility to multi-task and be adaptive in a fast-paced environment.
A strategic and innovative researcher with sound analytical skills, good judgment and a strong business focus.
Passion and drive that inspire a high level of professionalism and esprit de corps among employees and peers.
Well-developed interpersonal and presentation skills.
Able to gain the respect of, and work effectively with the senior management team, employees, customers, government agencies and suppliers.
Target oriented, entrepreneurial, flexible, and innovative.
Passion, humility, integrity, positive attitude, mission-driven, and self-directed.
PROFESSIONAL QUALIFICATIONS & SKILLS
+5 years of experience as a user researcher.
Comfortable working with multiple ongoing projects.
Ability to execute a research project, get valuable insights and provide innovative product recommendations.
Good communication skills to explain your process, gathered insights and recommendations.
High level of English.
It is impossible to list every requirement for, or responsibility of, any position. Similarly, we cannot identify all the skills a position may require since job responsibilities and the Company's needs may change over time. Therefore, the above job description is not comprehensive or exhaustive. The Company reserves the right to adjust, add to or eliminate any aspect of the above description. The Company also retains the right to require all employees to undertake additional or different job responsibilities when necessary to meet business needs.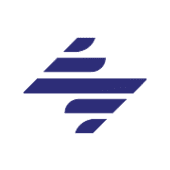 Saa S

Westlake, TX, USA

5000 - 10000

2005
.
Other ui/ux designer jobs that might interest you...