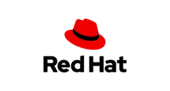 Senior Technical Support Engineer - OpenStack

in

Barcelona
Job Description
The Red Hat Success team for Europe, the Middle East, and Africa (EMEA) is looking for a Senior Technical Support Engineer to join us in Spain. In this role, you will provide an excellent customer support experience for our enterprise subscription customers. You'll become a trusted adviser to enterprise-level customers, partner closely with them, and help us continually prove our value as you troubleshoot and resolve their technical issues for the portfolio of Red Hat's cloud computing solutions to meet customer business needs both online and over the phone.

As a Senior Technical Support Engineer, you will work with key customers on-site and remotely to build a relationship of trust and confidence between Red Hat and the customer engineering, development, and operations teams. You will also become an expert in one or more Red Hat's solutions like Red Hat OpenStack Platform. Many of your customers will be other engineers, so developing your technical skills will be crucial. Successful applicants must reside in a country where Red Hat is registered to do business.
What you will do
Ensure customers get the maximum value from and easily use our solutions and subscriptions
Support customers by responding within the designated service-level agreement (SLA) period to incoming requests for help and problem reports, through conversations on customer portal, AV conference calls, and remote control sessions
Investigate and troubleshoot issues for our customers while understanding their business needs
Actively update our customers and ensure they are satisfied with our support service
Collaborate with other engineers and developers to develop creative solutions for our customers, including product fixes
Share your knowledge gained from troubleshooting issues by contributing to the global Red Hat knowledge management system; present troubleshooting instructions and solutions to other engineers within the domain
Manage customer cases and maintain clear and concise case documentation
Participate in case review conference calls with customers when needed
Travel regionally to visit customers when needed, following Red Hat's COVID-19 guidelines
What you will bring
Linux or UNIX system administration experience
Technical knowledge of and actual experience with the Linux kernel and networking
Fundamental understanding of the Red Hat OpenStack Platform architecture and administration experience across all working components
Advanced troubleshooting and debugging skills; passion for problem-solving and investigation
Demonstrated premium customer service experience or prior technical support experience; desire to go above and beyond in assisting customers
Ability to manage and grow existing enterprise customer and partner relationships by delivering high-quality support
The following skills and experience are a plus:
Scripting or programming in languages like Bash or Python
Configuration-management software: Ansible, Puppet
Ceph, data storage in the cloud
Kubernetes/Docker, other container-related technologies
Software-defined networking (SDN), network functions virtualization (NFV), and cloud networking
Professional experience in the telco industry
#LI-REMOTE #LI-SS1
#LI-REMOTE #LI-SG
Share on your newsfeed
About Red Hat
Red Hat is the world's leading provider of enterprise open source software solutions, using a community-powered approach to deliver high-performing Linux, cloud, container, and Kubernetes technologies. Spread across 40+ countries, our associates have the flexibility to choose the work environment that suits their needs from in-office to fully remote to office-flex. Red Hatters are encouraged to bring their best ideas, no matter their title or tenure. We're a leader in open source because of our open and inclusive environment. We hire creative, passionate people ready to contribute their ideas, help solve complex problems, and make an impact. Opportunities are open. Join us.
Diversity, Equity & Inclusion at Red Hat
Red Hat's culture is built on the open source principles of transparency, collaboration, and inclusion, where the best ideas can come from anywhere and anyone. When this is realized, it empowers people from diverse backgrounds, perspectives, and experiences to come together to share ideas, challenge the status quo, and drive innovation. Our aspiration is that everyone experiences this culture with equal opportunity and access, and that all voices are not only heard but also celebrated. We hope you will join our celebration, and we welcome and encourage applicants from all the beautiful dimensions of diversity that compose our global village.

Equal Opportunity Policy (EEO)
Red Hat is proud to be an equal opportunity workplace and an affirmative action employer. We review applications for employment without regard to their race, color, religion, sex, sexual orientation, gender identity, national origin, ancestry, citizenship, age, veteran status, genetic information, physical or mental disability, medical condition, marital status, or any other basis prohibited by law.
Red Hat does not seek or accept unsolicited resumes or CVs from recruitment agencies. We are not responsible for, and will not pay, any fees, commissions, or any other payment related to unsolicited resumes or CVs except as required in a written contract between Red Hat and the recruitment agency or party requesting payment of a fee.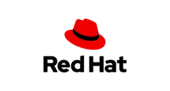 Saa S

Raleigh, NC, USA

10,000+

1993
Red Hat company page is empty
Add a description and pictures to attract more candidates and boost your employer branding.
Other operations jobs that might interest you...