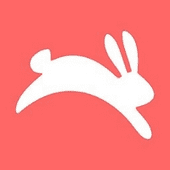 Senior Software Engineer - Front-end, Homes

in

Madrid

or Remote
Job Description
As a Senior Frontend Engineer on the Homes team, you'll have the opportunity to work on an early stage product within Hopper's $2B+ travel ecosystem. We are helping professional and individual hosts manage their properties on the Hopper platform, you'll be a key person in building out new features to support our hosts being successful. You'll also help lay the technical groundwork that will enable us to move quickly while ensuring we adhere to a high standard of quality and scalability.
As the newest travel category at Hopper, Homes is a fast-growing product that is at the beginning of its journey. This is an opportunity where you will have a massive impact on the definition and evolution of the business.
Responsibilities
Build amazing consumer experiences, taking responsibility for code quality, scalability, reliability and performance
Quickly prototype new ideas and run experiments to identify features that customers love
Help shape the systems design for the homes vertical and how it integrates with our microservices architecture
Ship code as soon as you start
Collaborate with a diverse group of people, giving and receiving feedback for growth
Minimum qualifications
Love for building customer centric software
Minimum 4+ years professional experience in frontend development
Available examples of pixel-perfect consumer-facing work
A passionate focus on quality, writing testable code that performs well for our consumers
Ability to take on independent work quickly and enthusiastically
Ability to take a project from scoping requirements through launch
Ability to quickly assess scope of projects / give t-shirt size estimates
Preferred qualifications
Experience working with Javascript on the frontend, preferably with React
The ability to bring leading industry techniques and technologies to the table
Excelled in an environment with cross-functional teams, working fluidly with Product Managers, Data Scientists, Software Developers, and other highly skilled specialists
Our tech stack
Our front end framework of choice is React
We have a microservice architecture with over 200+ services.
Mostly Scala on the backend with some Python.
We mostly host our services on Google Cloud with some on-prem.
We use things like Pub/Sub, GCP Big Query, Cloud SQL, Redis.
We are driven by data so Amplitude, Big Query and Datadog will be your buddies.
Benefits
Well-funded and proven startup with large ambitions, competitive salary and stock options
Unlimited PTO
WeWork All Access Pass OR Work-from-home stipend
Entrepreneurial culture where pushing limits and taking risks is everyday business
Open communication with management and company leadership
Small, dynamic teams = massive impact
100% employer-paid telemedicine, medical, dental, vision, disability and life insurance plans
More about Hopper
At Hopper, we are on a mission to become the world's best — and most fun — place to book travel. By leveraging massive amounts of data, advanced machine learning algorithms, Hopper combines its world-class travel agency offering with proprietary fintech products to help customers spend less and travel better. Ranked the third largest online travel agency in North America, the app has been downloaded nearly 80 million times and continues to gain market share globally.
Here are just a few stats that demonstrate the company's recent growth:
- Hopper sold around $4 billion in travel and travel fintech in 2022, up nearly 3X over 2021. In 2022, Hopper increased its revenue 2.5X year-over year.
- The company's bespoke fintech products, such as Flight Disruption Guarantee and Price Freeze, now represent 30-40% of Hopper's total app revenue.
- Given the success of its fintech products, Hopper launched a B2B initiative called Hopper Cloud in late 2021. Through this partnership program, any travel provider (airlines, hotels, banks, travel agencies, etc.) can integrate and seamlessly distribute Hopper's fintech or travel inventory. As its first Hopper Cloud partnership,
- Hopper partnered with Capital One to co-develop Capital One Travel, a new travel portal designed specifically for cardholders.
- Recognized as one of the world's most innovative companies by Fast Company four years in a row, Hopper has been downloaded over 80 million times and continues to have millions of new installs each month.
- Hopper has raised over $700 million USD of private capital and is backed by some of the largest institutional investors and banks in the world. Hopper is primed to continue its acceleration as the world's fastest-growing mobile-first travel marketplace.
Come take off with us!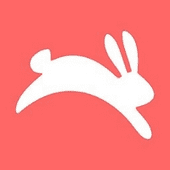 Hospitality

Montreal, Canada

200 - 500
.
Other frontend developer jobs that might interest you...