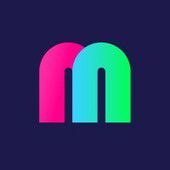 Senior Software Engineer (f/m/d) Java

in

Valencia
Job Description
What awaits you with us
You already have a few years of work experience in backend, frontend or full stack development and are interested in working in a pleasant work environment? And you are interested in working in an international environment? Then take a minute to get to know MaibornWolff.
Our projects are as diverse as our clients. Would you like some examples? We build networks of household appliances via the cloud, help an automobile manufacturer with the daily use of electric vehicles, and develop a medical diagnostic assistant which improves patient quality of life. We use machine learning algorithms to map potholes on bicycle routes. Our customers come from a wide range of industries. As a result, we are constantly gaining new perspectives and bringing a variety of modern, high-tech solutions into everyday life.
Together with other software developers, software and IT architects, you develop exciting software solutions according to clean code principles, share your experiences with junior developers and talk with your team on various software engineering topics. Whether in our own four walls or at conferences as a speaker. In everyday life, Scrum and Kanban are our agile tools. Thanks to cross-functional teams, you will meet many colleagues from different disciplines.
We offer you a lively culture of continual development. Thanks to an educational budget, you can continue exploring your interests by attending conferences and courses of your choice. In this way you will always be broadening your horizons. You can also take on responsibilities at an early stage, if you are ready to take the step.
Your role
You will take on responsibilities developing specialized software with our diverse teams of junior software developers and architects.
You will develop frontend, backend or full stack solutions, depending on projects, your skills and interests.
You will ensure code quality with measures such as code reviews and unit tests.
You will guide junior software engineers and share your knowledge within your team.
You will participate in technical communities.
You understand the importance of documentation and can explain complex code concisely.
Your profile
You have a good degree in computer science, media informatics, business informatics or a similar field of study.
You are an experienced Software Engineer and have already gained fundamental knowledge in agile IT-projects.
You have extensive development experience with common programming languages, such as Java, Kotlin, Javascript or Typescript.
You have in depth practical experience with common frameworks (Spring Boot, Angular, Node.js, etc.), databases and development tools.
You speak fluent English.
Your benefits
New WorkHome Office & Office, Flexible Working Hours, Part-Time Models, Working Time Account, Sabbatical, 30 days of paid vacation.
TrainingAn annual training budget of 1.5 gross monthly salaries for training, certifications, conferences, and more.
EventsWhether it's corporate seminars in the summer or Christmas parties, we celebrate small and large occasions.
HealthWe offer you private health and dental insurance.
Research & DevelopmentLearn new things besides our projects, alone or with your colleagues.
Modern Hard- and SoftwareWe make sure that you work in a modern environment.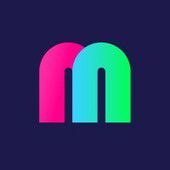 Consultancy

Munich, Germany

500-1,000

1989
.
Other backend developer jobs that might interest you...