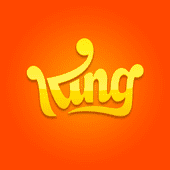 Senior QA Specialist

in

Barcelona
Job Description
We are looking for an experienced Senior QA Specialist for our Barcelona or Stockholm office, to work with our game engine team on delivering the highest quality engine and tools to our game teams in an agile fashion.
Your role within our Kingdom
The Senior QA Specialist needs to live and breathe quality and be used to working in a highly agile environment. Your role is embedded in the agile teams and focuses predominantly on Exploratory Testing throughout the development lifecycle.
Main Responsibilities:
Work close to the programmers, understands their needs and supports the verification of various developing features of our engine and tools

Detect and isolate the repeatability steps of application errors

Hands- on testing including functionality, exploratory, integration and regression tests

Collaborate with the team to help implement/improve and automate test and release processes

You analyze feature requirements to detect potential gaps and risks, and communicate it to the Team.

You actively coach the Team in their approach to testing and quality.
Other Responsibilities:
Understands the engine and tech stack on a basic level

Acknowledges all technical features and particularities of devices used in the testing process

Participate actively in improving test design & test coverage

Posts a clear and accurate description of each bug found in the QA database.

Manage defects through to resolution

Shares technical knowledge/potentially general bugs/improvement ideas with the rest of the testing team

Supports the developing team with coherent and objective information

Provides positive/negative feedback with regard to the quality of the application

You are proactive in your approach to testing. You ask yourself "What testing is needed, here and now?"

Create testing scenarios specific to assigned tasks

Perform additional activities assigned by managers

Participate in sprint planning meetings, design reviews and sprint retrospectives
Skills to create thrills
You are passionate about games and tools to make them and able to work in a flexible and fluid environment where the job will evolve over time.
Other skills include:
A minimum of 3 year experience in a QA department, mobile experience ideal

Quality oriented – keep customer always in mind

Fluent in English

Ability to work under pressure

Experience in performing functional and regression testing

Excellent capacity of focusing to details

Experience in working with mobile devices on different platforms (Apple, Android, Java, etc)

Experience with bug databases (Jira, Hansoft) and Office tools (Excel, Outlook)

Experience with crash logs and other tracking metrics
We're knights of creativity
We believe that great games are developed by working in small, autonomous creative teams that control the whole process – from idea to an amazing game. Our close connection with and instant feedback from the player community, enables us to deliver truly magical moments. We value your free time and your need to refuel, relax and find inspiration – by playing games with your colleagues, being at home with your family or going to the gym or out for a run. That's how we stay creative. That's why we call ourselves developers of magic and knights of creativity.
Want to get treated like royalty?
If you are interested, apply now! Applications must be in English.
The brilliant experience we give our players comes from the diversity and experience of our people. A great saga needs all sorts of heroes. That's why we hire all sorts of talent.
About King
King is a leading interactive entertainment company for the mobile world, with people all around the world playing one or more of our games, including franchises such as Candy Crush, Farm Heroes, Pet Rescue and Bubble Witch.
We have 249 million monthly active users as of fourth quarter 2019 across web, social and mobile platforms. King was acquired by Activision Blizzard Inc. (Nasdaq ATVI) in February 2016 and operates as an independent unit of the
company.
A Great Saga Needs All Sorts of Heroes
Making games is fun. Especially when you do it with people who share the same idea of what makes a good workplace great. We design games for everyone, no matter where they are or who they are, and we employ all sorts of people from all kinds of backgrounds to bring them to life. Truth is, we simply cannot expect diversity in our players and originality in our games without first nurturing it in our people. A great saga needs all sorts of heroes.
Making the World Playful
Making the World Playful is what inspires us to create new experiences and raise the bar. It's what makes King a place where we can all dream bigger, continue to add innovation to our games, broadening the portfolio and exploring new territories in mid- core and casual. We take the art and science of gaming to the next level through our curiosity for the unexplored, passion for games, respect for each other and love for our players – and we're not afraid to have fun along the way. In fact, together with our parent company Activision Blizzard and experts around the world, we believe having fun is good for you. There has never been a better time to join us. We're dreaming bigger and see a world of possibilities ahead. If you share our passion, our values, and our hunger to shape the future, join us in Making the World Playful!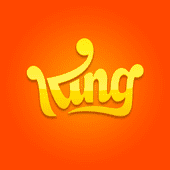 Games

Privately Held

 London, United Kingdom

1001-5000 employees

2003
King is a leading interactive entertainment company for the mobile world, with people all around the world playing one or more of our games.

We have developed more than 200 fun titles, and offer games in over 200 countries and regions. Our franchises include Candy Crush, Farm Heroes, Pet Rescue and Bubble Witch. We have 340 million average monthly unique users, as of second quarter 2015, across web, social and mobile platforms.

At King, we design games with a broad appeal, which allow people to play for a moment, then move on with their day and pick up their game later. Our games are also synchronized across platforms, allowing players to switch seamlessly between devices and platforms and continue their game wherever they left off, so they can play anywhere, any time and on any device. For us, this is encapsulated in the idea of bitesized entertainment.



King has game studios in Stockholm, Bucharest, Malmö, London, Barcelona, Berlin, Singapore, and Seattle, along with offices in San Francisco, Malta, Seoul, Tokyo and Shanghai.


Other quality assurance jobs that might interest you...