Filled
This offer is not available anymore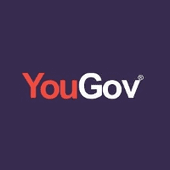 Senior Product Manager - Polling & Data

in

Madrid

or Remote
Job Description
YouGov is a global online research company, offering insight into what the world thinks.
We speak daily to our panel of over 24 million registered members to understand opinion and behaviours around the world. We have a strong reputation as a source of accurate data and we're trusted by the world's biggest brands to get it right, making us the most quoted market research source in the world.
Why join YouGov?
Join our global team to help us achieve our social mission: to make millions of people's opinions heard for the benefit of our local, national, and international communities.
Understanding diversity of opinion requires diversity of background. Although our global panel of millions of people worldwide powers our research, our biggest asset is our people. If our research is to be truly representative of what the world thinks, we need people from all walks of life to be part of the team to bring their perspective to the work we do.
Job Description
The Role
We are looking for a creative, enthusiastic and proactive Senior Product Manager to join our team. The role involves identifying and prioritising work, creating and implementing enhancements to existing services, and supporting the delivery of a major new strategic initiative.
The Team
We are passionate about gathering, quantifying, and analysing market research data, about creating exciting and useful content, and about delivering that to people in the best way possible. We are looking for people to join us who have an enthusiasm for content and data analytics and are looking for opportunities to expand their skills and knowledge into new areas. We have a global panel of over 22m people, allowing us to gather data on likes and dislikes, political opinions, what worries them, and much more. We are responsive to current events – ensuring decision-makers and business leaders always have accurate, timely, information. Our mission is to supply a continuous stream of accurate data and insight into what the world thinks, so that companies, governments and institutions can better serve the people and communities that sustain them and to be a valued public resource used by hundreds of millions of people daily, enabling intelligent decision-making and informed conversations.
Key Responsibilities
Discover – Work with internal experts and conduct own research to understand the different user groups and their needs, within the context of the overall strategic direction of YouGov
Create – Shape the roadmap in close collaboration with stakeholders across editorial, political and commercial teams; write stories and UAT criteria to support delivery of the roadmap
Prioritise – Determine which problems to solve and why, whilst balancing customer value, business value and technical considerations
Build – Jointly own implementation with Engineering Lead, working alongside a dedicated team of researchers, designers, engineers, and analysts
Measure & Optimize – Track how well customer problems have been solved, continuously identifying improvements and feedback learnings into the roadmap
Tell – Engage others in our product and its' roadmap; ensuring users and internal stakeholders understand the value of our content and how to use it to reach or exceed their own goals
Qualifications
Demonstrated knowledge and experience
Essential:
3+ years' experience as a product owner, developer, or manager
Experience of working with survey data or public opinion research and the ability to identify potential discrepancies and errors in data
Experience in developing new and imaginative ways of looking at data to support product initiatives
Ability to analyse requirements and advise on scope and options for continual operational improvement of data management activities
Strong record of managing successful projects from inception to launch
A passion for content – publishing insightful, relevant material in the best way possible
Experience of delivering products with significant positive outcomes for both clients and the business
Experience in researching and pitching ideas which meet or exceed expected commercial outcomes
Desirable:
Knowledge of techniques and appropriate methodologies in survey/polling research
A relevant degree in economics, political science, social sciences, or mathematics with a focus on quantitative or research methods would be a benefit
Technical skills and qualifications:
Experience working using Agile methodologies
Experience writing stories, acceptance criteria, and UAT
Experience of GTM activities and the creation of materials to support Sales and Marketing in their roles
Experience working with CMS and publishing
Knowledge of python useful
Behavioural competencies:
Demonstrable success at building motivated, successful, happy cross-functional teams
Genuine interest in content, data, and metadata and how best to represent that to our users
Ability to manage up and to work with senior stakeholders across the business
Ability to understand user needs and corporate strategy, and how to meet those needs in a successful product
Excellent communication skills, with the ability to tell a good story, to deliver effective presentations, and make the complex
Additional Information
Life at YouGov
We are driven by a set of shared values. We are fast, fearless, and innovative. We work diligently to get it right. We are guided by accuracy, ethics, and proven methodologies. We respect and trust each other, bringing these values into everything that we do.
We strive to provide YouGovers with best-in-class benefits to support their physical, financial, and emotional wellbeing. We want our employees to have a sense of belonging and uniqueness in a supportive workplace, so they can bring their full selves to work.
Equal Opportunity Employer
As an Equal Opportunity Employer, qualified applicants will receive consideration for employment without regard to race, color, religion, sex (including pregnancy, gender identity or expression, and sexual orientation), parental status, national origin, marital status, age, disability, genetic information, HIV status, political affiliation, socioeconomic background, veteran status or any other characteristic protected by law or in line with our responsibilities as a fair and ethic employer. All employment decisions are made based on occupational qualifications, merit, and business need.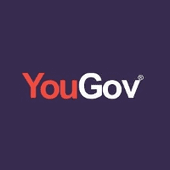 Big Data

London, UK

1,000-5,000

2000
.
Other product manager jobs that might interest you...