Filled
This offer is not available anymore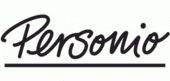 (Senior) Product Manager - Payroll (f/m/d)

in

Barcelona
Job Description
At Personio we are on the amazing journey of becoming the leading HR platform in Europe. We, in the Payroll Domain, know people like to say: It's not rocket science. But sometimes it just is. The same goes for Payroll. It has been there for some time, there is a way to do it, just as it has always been done. There are rules and regulations, customers and stakeholders.
But we just know that there is also another way to do it. A new way to do it. A great way to do it. The Payroll Domain is on a mission to build a smart payroll solution that customers across Europe rely on to save money and time. In our vision, the future of payroll is one where HR Managers delegate complicated and manual tasks, gain peace of mind and focus on what really matters: people.
Like all Personio tribes, we are a cross-functional group of engineers, designers, and product managers from many different nationalities and backgrounds, spread across different locations and we continue to grow in 2021. Join us and help shape the future of Payroll for millions of customers/employees across Europe
We are looking for a (Senior) Product Manager (f/m/d) who can help us push the boundaries of growth and innovation in a fast-paced environment while leading a mission-based squad as part of the Payroll Domain. You'd be leading a cross-functional squad of people determined to power up our sophisticated international payroll solution. How will you do this? By building highly customizable, state-of-the-art workflows, as well as a reliable, scalable, single source of truth for all the data we need to process payroll. You'd be end-to-end responsible for understanding complex, diverse, and ever-changing requirements, synthesizing a strategic plan and translating it into a roadmap, and executing on it iteratively with your team. You will work with researchers, designers, payroll experts, and engineers to deliver the best customer experience and launch new solutions for thousands of daily users.
Your tasks and responsibilities will include:
Develop a deep understanding of the market as well as our customers, their pains, and jobs-to-be-done.
Systematically analyze user feedback and usage data
Create and align your team around strategic goals, relevant KPIs, and a respective product roadmap
Plan and execute the product roadmap based on an objectively prioritized backlog
Decompose complex problems and write clear specifications
Manage product delivery in an agile setting and guide your team in all sprint activities
Mentor and coach fellow Product Managers as a senior member of the tribe
Act as a subject matter expert and point of contact for internal and external stakeholders
WHAT YOU NEED TO SUCCEED
At least 5 years experience in SaaS product management in a regulated environment or payroll
Previous experience building product platforms, managing high levels of complexity and dependency.
Preferably computer science background, and deep technical understanding
Relevant experience in working with cross-functional teams in an agile setting applying Scrum
Strong sense of ownership, ability to work independently in a result-oriented way
Excellent verbal and written communication skills
Fluency in English. (German or Spanish is a plus)
WHY PERSONIO
Aside from our people, culture, and mission, there are a variety of additional benefits that help make Personio a great place to work! Work with us and receive:
Competitive compensation package that includes salary, benefits, and virtual shares
26 days of paid vacation + 2 days off for Christmas and New Year's Eve (because we love what we do, but we also love vacation!)
Annual personal development budget of €1,500 for conferences, courses, books, career coach, etc.
Regular company and team events like Oktoberfest, ski trips, Christmas parties, and more! (COVID permitting)
Beautiful office located in the heart of Madrid
Free English and Spanish language classes
Parental benefit of 10 extra days off in case your child gets sick
Private Health insurance (company level plan): Access to Sanitas plan at a reduced employee cost (€43 for employees, spouse, or children)
Visa and relocation support
Food and public transport subsidy of €68 per month
Discounts across a range of brands so you can save money while shopping at Adidas, LG, Bosch, Apple, Dia, etc.
Find your best way to work with office-led, remote-friendly PersonioFlex! We offer a roughly 50% remote, 50% in-office working framework to suit your needs
Mental health support, as we know that mental wellbeing plays a major role in both our personal and professional success. #PersonioCares
Two Impact days you can use to have an impact on the environment and society. One day is for an individual project and one for a company-wide initiative! #SocialResponsibility
ABOUT US
Being a Personio means being part of something big. It means shaping the future of HR, the future of our company, and at the same time, the future of you. And we're not just one of the fastest-growing B2B SaaS companies in Europe. In October 2021 we raised $270 million in Series E funding, making Personio the fastest-growing and most valuable HR technology company in Europe. With more than 6,000 customers and a team that has doubled in size in 2021 alone, now is the perfect time to join! We're hiring talented, impact-driven individuals who want to be more than just another employee.

Personio is an equal opportunities employer. We are committed to building an integrative culture where everyone feels welcomed and supported. We #EmbraceUniqueness and understand that our diverse, values-driven culture makes us stronger. As we continue to scale, we focus on enabling our employees to grow both personally and professionally.

We are proud to have an inclusive workplace environment that will foster your development no matter your gender, civil status, family status, sexual orientation, religion, age, disability, education level, or race.

Will you join us in shaping the future of HR in Europe?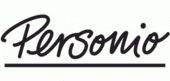 Human Resources

Munich, Germany

201-500 employees

2015
Personio is the all-in-one HR software for small- and medium-sized companies. Based in Munich, Madrid and London, Personio's mission is to make HR processes as transparent and efficient as possible so HR can focus on the most valuable assets in the company: the people. The Personio solution includes human resources, recruiting and payroll and supports all core HR processes every business needs to do. More than 2,000 customers in over 40 countries use Personio.

In 2019, tech consultancy GP Bullhound included Personio in a list of 50 European start-ups set to achieve a billion-dollar valuation over the next two years, giving them 'unicorn' status.




Other product manager jobs that might interest you...