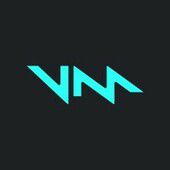 Senior Product Manager (Mobile)

in

Valencia

or Remote
Job Description
At Voicemod, we've made real-time voice changing a reality. Today, more than 20 million gamers and streamers are creating their sonic identities and turning regular gaming sessions into full-blown spectacles using our revolutionary audio tools.
On its mission to ensure that everybody can express themselves through sound, our team has grown to 100+ people from all corners of the globe. Working at Voicemod means collaborating with a distributed team of ambitious and experienced product managers, engineers, designers and marketers - many of which came from Facebook, Google, LinkedIn, Electronic Arts, ESL or Delivery Hero to join us on our quest to push the boundaries of how we interact with others online.
Everyone you'll talk to at Voicemod will tell you one thing: we genuinely and deeply care about our people and our users. We've created a culture and products that we're proud of and now we're looking for someone with passion and drive to help us shape the future.
Sounds like you?
About the role 💡
As Product Manager ("Intrapreneur") for Voicemod's Mobile B2C business and Clips product, you will be in charge of leading the entire mobile business and use case, from the vision and product strategy definition, product development and growth, and finally business success. You will act as the leader of the cross-functional team, ensuring that all those within the squad working collaboratively and continuously shipping great product iterations. You will be the glue that unites all the pieces and connects with the rest of the company and Voicemod's products.
For the right person, this will an exciting opportunity to build a mobile app for millions of users and global impact, leveraging Voicemod's tech, community, and ecosystem.
What you'll do 💼
You facilitate the ideation, design, and implementation of product enhancements that solve our users' problems in meaningful ways, weighing impact against business goals and technical feasibility.
You build a solid strategy, leading a vision that matches our business goals, focused on the user needs and problems.
You keep the team informed and aligned, communicating across functions (product, design, engineering, audio, content, marketing, user research, and customer support)
You define and prioritize user needs, business opportunities, and feature specifications
You measure the success of product changes and design and pursue relevant metrics and opportunities our data (also implementing A/B testing and other experiments) might reveal
You actively engage with our community, as well as participate along with the UX Research & User Support teams to approach the issues and ideas of the users, thus obtaining valuable feedback that you will take advantage of to devise value, develop it and give back to users.
You monitor the market and competitive landscape and stay abreast of the latest technology and capabilities in the mobile comms, gaming, social audio, content creation space
What you'll need 🦄
Technical background preferred, additional business degree, or similar experience a plus.
You're passionate yourself about some of the following: memes, social media creators, audio and/or gaming, Deep understanding of Gen Z target user segment needs and problems in social mobile communication and media creation ecosystem.
Market experience and knowledge of Mobile Social Media or Social Audio/Comms needs and use cases (Zenly/Snap, TikTok, or similar)
Out-of-the-box thinking to find the not standard solutions to optimize the user experience and flows, e.g. across related apps
Demonstrated user-centric mindset with minimum 3 years of experience delivering successful and innovative mobile social products with your fingerprints all over them.
Specific experience in leading product strategy, including a proven ability to champion products and work towards key decisions.
Good business judgment, always keeping business goals & impact front and center when prioritizing initiatives
Analytical chops, Love for numbers. You live and breathe data. You know how to wield it but also where it can lead you astray. Continuous experimentation and data driven iterations
An orientation towards building impactful experiences, not features
User obsession. The ability to take on complex product challenges and find elegant, simplifying solutions to avoid making them our users' problems.
A "Gamer" mindset. You are biased towards action, a great collaborator, a master disambiguator/simplifier, and constantly pushing toward clarity and delivery.
You are a digital native, gamer and/or content creator, empathetic to the experiences our users encounter.
Professional proficiency in English, some Spanish a plus, but not required.
Our perks ❤️
Flexible working hours so that you can adapt your job to your lifestyle. You do you!
Remote working opportunities. You decide whether to work from home or from our office in Valencia — or both! All working equipment and peripherals will be provided by us
23 paid vacation days + 3 days off (24th & 31st of December and an additional day for your birthday)
One week off in August for the entire company
Paid sick leave as well as maternity/paternity leave
Private health insurance
COVID-19 stipend to compensate for work-from-home costs
Lifetime PRO-user access to all Voicemod products
Sponsored English or Spanish lessons from beginner to advanced levels
A cool, gamer-oriented environment with like-minded people. Game nights are common around here!
Working at Voicemod means 🎖️
👥 Putting people first
💪 Being brave
🗽 Showing ownership & accountability
🤝 Being honest & transparent
🎨 Being creative and having fun
🌟 Mastering our craft
Check out these videos:
Voicemod Intro
Voicemod & Stream Deck - Engage like a PRO!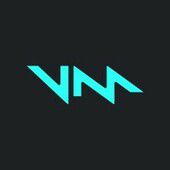 Games

Valencia, Spain

50 - 200

2014
.
Other product manager jobs that might interest you...