Filled
This offer is not available anymore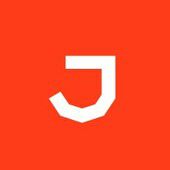 Senior Product Manager- Credit

in

Madrid

or Remote
Job Description
Juni who? 👋
We're Juni. The fastest-growing fintech startup in Europe. We're born remote, built for remote work, and busy building the future of financial services for ecommerce entrepreneurs.
What we do 🤔
Think of us as the financial companion made for ecommerce. We're building an all-in-one platform that helps ecommerce entrepreneurs understand their business better, improve decision-making, scale up, and unlock the full potential of ecommerce. We even finance their working capital to help achieve their goals and dream up new ones.
How & why we do it 🚀
We give our people the same thing we're building for our customers: freedom. Freedom to work wherever there's good Wi-Fi. Freedom to be 100% yourself. Freedom to explore your potential and what's more – make the most of it. We truly believe we're making the world a better place for ecommerce, and we want you to be a part of that mission.
Your role 🙋
You'll work closely with designers, engineers, specialist stakeholders, and the product director of our Money Management domain to develop credit capability that can be offered as value added to core features on our platform. You will act as the voice of our customers and be a stable bridge between engineering and the business. As a principal product manager, you'll share your experience with others in the company to help them learn and grow*.*
Your responsibilities 💪
In this role you'll:
Work closely with customers to find their biggest problems related to cash flow and liquidity needs and figure out how to embed solutions throughout Juni's core product suite.

Will be expected to work closely and establish a strong handshake with our Credit Core organisation comprising of Credit Risk and Credit Operations.

Provide expertise to the organisation related to the implementation of profitable credit programmes.

Build and lead our Credit product team(s) to develop a capability that offers credit as a value add extension to core platform features e.g.

Financing of media payables

Financing of inventory payables

Extension of credit attached to Juni corporate cards

Strike a balance between developing features, handling bugs, and resolving technical debt.

Use appropriate product frameworks (e.g. interviews, sketch, prototypes, MVP, usability).

Identify and manage regulatory, compliance, and risk-related impact of our offering and ensure that these are appropriately addressed during delivery

Understand both the commercial credit and credit risk models and deliver value to customers that unlocks diversified revenue streams for Juni

Manage stakeholder relationships to ensure impact in other areas of the business is identified and addressed

Communicate product delivery to internal stakeholders, and external customers

Develop a delivery strategy plan to meet revenue and market share goals for this team

Participate in vendor selection and implementation

Perform market forecasting and feature research, including competitor analysis and market trends related to this domain

Understand buying habits and characteristics of our ICP
Within 1 month you will:
Understand how Juni's product teams work

Be integrated with your team

Ship your first credit feature 🚢
Within 3 months you will:
Define your teams' growth metrics and roadmap

Set up data insights that help your team make better decisions

Ship many features and fix critical bugs 🐛

Share your experience to make Juni's product function even better
Within 6 months you will:
Deliver against your growth metrics and roadmap (with some bumps along the way)

Grow your team(s)

Lead your team(s) into our European expansion 🌎
Your qualifications 👨‍🎓
What we need to see:
3 years product management experience

3 years' credit or lending experience

Deep understanding of and interest in credit and lending practices across the EU and UK
What we'd love to see:
5 years product management experience

Fintech, e-commerce, or digital marketing experience

Bachelor's degree in Computer Science, similar technical field or equivalent experience
Your tool stack 💻
Mac. Chrome. Even… Windows. Choose the hardware that helps you work best. We'll also support whatever software you need. From Figma to Slack and everything in between.
Your people 👥
Forget office-based culture. This is people-first culture. We're real. We never wait. We care deeply about building a better future for our customers and each other in a way that's never been done before. Here, you can work with people at the top of their game and who didn't get there by playing games. You can help us change business for ecommerce entrepreneurs, change the world – wherever in the world you may be.
Your benefits 😍
We're born remote-first. Transparent. Caring. Empowering. So our benefits are too.
Hello work. Meet freedom. Join us anywhere within 6 hours of Sweden time zone.

Swap 2D for 3D. Meet the team IRL at two in-person onsites per year.

Diversity is at our core. We're Part Swedish. Part Canadian. Part French. Part Malaysian. Part Italian. Part Nigerian. Part British. Part Turkish. You get the idea.

Great players can stay great players. Progress your career whether you choose to manage people or not.

Happiness stipend. The best things in life are free. But money can buy you a herd of puppies. Get €8,500 per year to spend on whatever makes you happy.

Work al desko. Get €500 a month towards a co-working space.

Stock options. We can't promise you'll make a fortune. But we'll give it our very best shot.

Vacation days. At least 30 per year as standard. Awesome.

Global health insurance. You know. Just in case.

Get sick? No stress. Feel better with unlimited paid sick leave.

We are here for you. Unlimited access to mental health support via Spill.

Work with the best people for the job. Not the best people within 1 hour's commute.

Get support to switch things up. People change. Careers can too.
Free your nine to five 🤘
Hit apply and help us revolutionise financial services for ecommerce entrepreneurs.
The process 📅
CV screening > Get to know us call > Team interview(s) > Values interview > Offer (for some roles we'll include a task, but we'll notify you if this is the case)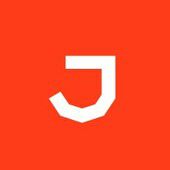 E Commerce

Göteborg, Sweden

50 - 200

2020
.
Other product manager jobs that might interest you...