Filled
This offer is not available anymore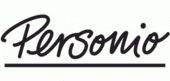 Senior Product Designer - Employee Performance & Development

in

Madrid
Job Description
Personio is the all-in-one HR software for small and medium-sized companies. With offices in Munich, Madrid, London, Dublin, and Amsterdam, Personio is on a mission to make HR processes as transparent and efficient as possible so HR can focus on what matters most: people and strategy.
We are looking for a skilled and passionate Senior Product Designer who will bring a creative, human-centered design approach, to improve and extend Personio's integrated Employee Performance and Development product. This is one of our newest products, so you'll have the chance to lead fundamental strategic design decisions, to develop entirely new features, as well as to bring them to a mature state through continuous testing and iterations. You will work cross-functionally with Product Managers, Researchers, Engineers, and other Designers to deliver a robust solution for small and medium-sized businesses to grow and maximize the potential of their people.
Your tasks and responsibilities will include:
Being a key part of our product development process, driving design projects from concept to delivery
Partnering up with Researchers, Product Managers, and Product Experts to conduct discovery around Performance and Development topics
Creating holistic user experiences to match customer and business needs
Creating prototypes for testing with users and internal demos
Driving co-creation sessions with other team members and stakeholders
Delivering project specifications and support implementation
Contributing to our Design System and other Design team wide processes
Mentoring and supporting other designers
Helping our team hire top design talent
WHAT YOU NEED TO SUCCEED
5+ years experience designing web-based applications, ideally in a SaaS environment
A portfolio that demonstrates your experience with digital products
Strong empathy and openness to understand how people interact with digital products, their expectations and biases
Up-to-date knowledge of industry established interaction patterns and design trends
Advanced understanding of visual design and information architecture principles
Ability to iterate quickly, creating storyboards, wireframes, and high fidelity prototypes
Experience working in a complex domain and using analytical problem-solving skills to make decisions
Versed in various techniques to support UX Research on mapping insights and quantitatively or qualitatively test solutions with customers
Track record of design ownership and worked closely and effectively with Product Management and Engineering leaders
A desire to regularly receive and provide feedback for continuous improvement
Fluency in English and the ability to clearly communicate about design
WHY PERSONIO
Aside from our people, culture, and mission, there are a variety of additional benefits that help make Personio a great place to work! Work with us and receive:
Competitive compensation package that includes salary, benefits, and pre-IPO equity
26 days of paid vacation + 2 days off for Christmas and New Year's Eve (because we love what we do, but we also love vacation!)
Annual personal development budget of €1,500 for conferences, courses, books, career coach, etc.
Regular company and team events like Oktoberfest, ski trips, Christmas parties, and more! (COVID permitting)
Beautiful office located in the heart of Madrid
Free English and Spanish language classes
Flexibility to balance work between remote and in the office
Lease an electric scooter or bike, paid for by Personio
Parental benefit of 10 extra days off in case your child gets sick
Monthly €162 tax-free stipend to help cover food and public transportation expenses
Private Health insurance (company level plan): Access to Sanitas plan at a reduced employee cost (€43 for employees, spouse, or children)
Discounts across a range of brands so you can save money while shopping at Adidas, LG, Bosch, Apple, Dia, etc.
Mental health support, as we know that mental wellbeing plays a major role in both our personal and professional success. #PersonioCares
Two Impact days you can use to have an impact on the environment and society. One day is for an individual project and one for a company-wide initiative! #SocialResponsibility
Find your best way to work with our office-led, remote-friendly PersonioFlex! We offer a roughly 50% remote, 50% in-office working framework to suit your needs
ABOUT US
Being a Personio means being part of something big. It means shaping the future of HR, the future of our company, and at the same time, the future of you. And we're not just one of the fastest-growing B2B SaaS companies in Europe. In October 2021 we raised $270 million in Series E funding, making Personio the fastest-growing and most valuable HR technology company in Europe. With more than 6,000 customers and a team that has doubled in size in 2021 alone, now is the perfect time to join! We're hiring talented, impact-driven individuals who want to be more than just another employee.

Personio is an equal opportunities employer. We are committed to building an integrative culture where everyone feels welcomed and supported. We #EmbraceUniqueness and understand that our diverse, values-driven culture makes us stronger. As we continue to scale, we focus on enabling our employees to grow both personally and professionally.

We are proud to have an inclusive workplace environment that will foster your development no matter your gender, civil status, family status, sexual orientation, religion, age, disability, education level, or race.

Will you join us in shaping the future of HR in Europe?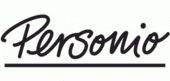 Human Resources

Munich, Germany

201-500 employees

2015
Personio is the all-in-one HR software for small- and medium-sized companies. Based in Munich, Madrid and London, Personio's mission is to make HR processes as transparent and efficient as possible so HR can focus on the most valuable assets in the company: the people. The Personio solution includes human resources, recruiting and payroll and supports all core HR processes every business needs to do. More than 2,000 customers in over 40 countries use Personio.

In 2019, tech consultancy GP Bullhound included Personio in a list of 50 European start-ups set to achieve a billion-dollar valuation over the next two years, giving them 'unicorn' status.




Other ui/ux designer jobs that might interest you...