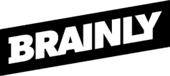 Senior Mobile QA Engineer

in

Barcelona

or Remote
Job Description
Brainly is the world's largest online community, uniting students, parents and teachers in solving their academic problems and exchanging knowledge. Every month we are proud to be home for 350 million users. Besides delivering world class educational products we're a technology company at heart.
Supersonic Mobile team
The first new project which is being developed in the Structured Content area is Textbook solutions. In this project, the questions from the textbooks are digitalized, answered by the team of experts, and uploaded to the database via self-written CMS. In our web product and on mobile apps it creates a new type of a user journey - navigating students from a library of uploaded books to a particular book and exercises within this book. In the team you will be working on optimization of the whole journey and end-users experience - increasing the engagement and student satisfaction.

Currently, we are looking for an experienced QA Engineer who will help us ensure the best quality of user's experince of the new textbook solutions. As part of the team, you will be also responsible for the implementation of the new content type on Brainly - video answers, creating an efficient way of content upload and content presentation on web product and mobile apps.
WHAT WILL YOU DO:
Lead the process of the quality in the native apps product team focused on the Structured Content
Execute risk-based planning (prioritizing) for mobile testing activities
Create and gather data for Mobile QA metrics to track achieving the core business KPIs
Execute and prepare mobile test cases and test scenarios;
Report and investigate issues/bugs found
Collaborate with the development team, QAs and Product Owners.
Document and analyze test results
Submit corresponding defects for developers
WHAT WILL YOU NEED?

Required:

3+ years of professional experience
General knowledge of software QA methodologies, tools, and processes;
Knowledge about best practices for test cases creation, maintenance, and execution - focused on Mobile
Knowledge about the applications delivery specifications for iOS and Android platforms
Experience in testing Android and iOS applications
Strong understanding of mobile applications delivery process
An understanding of user acceptance methodologies for mobile application development
Strong knowledge of agile approach and agile mindset
Experience with performing and supervising exploratory testing, especially for mobile applications
Fluency using adb, or Xcode

Nice to have:

Familiarity with ISTQB concepts
Experience with testing design mocks
Knowledge of tools for project/test management (e.g. JIRA, Confluence, Zephyr, TestRail, Xray)
Familiarity with BDD and/or TDD concepts
Experience with test automation and testing frameworks

Your attributes:
Excellent interpersonal skills including team working, analytical thinking, problem-solving
Maturity and self-organization
Very good verbal and written communication in English (minimum B2/C1 level)
Willingness and ability to work in a fast-paced environment
Flexible and self-learning
A love of getting things done
High attention to detail and focus on quality
Good time management skills
ADDITIONAL DETAILS:
Location: Kraków or remotely from Poland / Barcelona or remotely from Spain
Salary: 11 000 - 17 000 PLN gross/monthly (employment contract)
Some of our benefits:

Flexible working hours and the possibility to work remotely
Personal development budget 800$ per year + unlimited time off policy for participation in conferences and workshops and access to an online learning platform with courses from Udemy, Harvard Manage Mentor and many others
Fully paid private health care packages for you and your family (dental care included) provided by Luxmed
Fully paid life insurance provided by Warta
Multisport Plus card
Access to the Mental Health Helpline - providing virtual support of external psychologists, psychotherapists, and coaches
AskHenry services - personal concierge services to help you to settle your everyday matters (like Ikea shopping or shoemaker visit)
Possibility to join one of our Employee Resource Groups and initiatives (Inclusion Council, Ladies at Brainly, Brainly Cares)
If needed, additional budget for work remote work accessories
What is BRAINLY?
Brainly is the world's largest peer-to-peer learning community for students, parents and teachers. At brainly.com, and its group of websites around the world, students connect to both receive and offer help with homework problems and questions. The unique opportunity for students to freely ask questions and gain the confidence that comes from helping others and inspires students to learn in a collaborative community that receives more than 350 million users each month.
Based in Kraków, Poland, with its US headquarters in New York City, Brainly is currently available in 35 countries. The total funding from current investors, including Naspers, General Catalyst Partners, Point Nine Capital, Runa Capital and Learn Capital equals $150M. More information about Brainly is available on www.brainly.com.
By sending us your application, you agree that Brainly sp. z o.o. with its seats in Krakow, will process your data contained in the form below and in the documents you attach in to participate in recruitment. In connection with this, you have the right to withdraw your consents, the right to access to your data, the right to obtain their copy, rectify them, erase, limit their usage and also data portability right and object to their use by Brainly, as well as to lodge a complaint with the President of the UODO. If you have any questions regarding the use of information about you and exercising your rights related to this use, please contact our DPO - privacy@brainly.com. If you want get to know more about how Brainly uses and process your personal data [click here].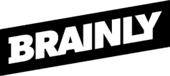 Ed Tech

Krakow, Poland

50-200

2009
.
Other quality assurance jobs that might interest you...