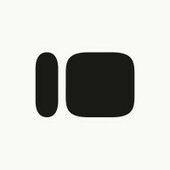 Senior IT Support Engineer

in

Barcelona
Job Description
One sunny Barcelona morning, two designers sat down to build a beautiful lead gen form for a bathroom company's showroom. They ended up reimagining the data collection experience, and realized it was one idea they wouldn't be flushing down the toilet. Today, Typeform is a team of over 300 people from more than 35 countries, with offices in Barcelona, Spain and San Francisco, US.
We're building a world where brands, businesses, and their communities can have more personal relationships with the people who matter most. To do this, we give people the tools they need to have conversational experiences at scale—because meaningful relationships start with conversations.
From online lead forms and asynchronous video interfaces, to face-to-face encounters in the office, help us build more meaningful relationships, one conversation at a time.
About the Role
As we expand we are looking for someone with a proven background in innovating IT to join our IT evolution team. You will be part of the team that designs and supports new IT solutions from Office infrastructure to Cloud SaaS infrastructure management. You will also be a point of escalation and mentorship for the service team. You have the flexibility to work remotely while occasionally needing to visit our Barcelona office.
Here's what you´ll do:
Design and implement office, network and cloud infrastructure improvements
Practice proactive support of SaaS, network, office and automation with monitoring, alerting and reporting solutions
Work with Security to ensure infrastructure, systems and processes are secure
Collaboration with business teams to define and deliver solutions
SaaS Application commissioning and provisioning with automated processes
Supporting and refining user lifecycle processes and automation
Support and troubleshoot Cloud network infrastructure
Aid in device management automation and innovations
Be a point of escalation for the service team and providing remote and local support for more complex requests from US/EU colleagues
Mentorship and training of support team members
About You
Here's what we are after:
Tech Skills
2 years + experience as a Senior IT administrator
2 years + Azure AD/inTune admin experience with modern windows deployment methods
Demonstrable experience with Cloud IDP systems for user lifecycle management and automation
SaaS app management and software lifecycle management and automation
Google Workspace (Gsuite) admin experience
Experience implementing and managing Cloud network infrastructure and access (SSL VPN, Zero Trust networks)
Experience with automation and working with APIs, Webhooks and zero code tools like Zapier, Okta Workflows
Experience writing technical / non-tech documentation
Soft Skills
Drive to automate, innovate and improve systems and processes
Ability to work independently
Organised and methodical approach to work
Always looking for ways to improve service quality with creative ideas
Good prioritisation and management of workload
Great empathetic communication skills
Bonus round:
Experience working in a rapid growth company (SaaS/Tech Ideally)
Familiar with Agile methodologies
Shell scripting, Powershell and basic Python
Experience configuring monitoring, reporting and alerting tools Zabbix or Nagios
Designing video conferencing collaboration experiences/spaces
Experience working with Creatives and understanding their needs
Use of Github
Cisco certification
ITIL foundation certification or other industry certificates
Experience with Jira, Insights and service desk
Interested? Hit Apply now and show us what you've got.
*Today, more than 2.5M people from all over the world use Typeform. We celebrate the diversity of our customer base, and we want our employees to reflect those differences. At Typeform, we're committed to equal employment opportunity regardless of race, colour, ancestry, religion, sex, national origin, sexual orientation, age, citizenship, marital status, disability, gender, gender identity or expression, or veteran status. We strive to be a more equal opportunity workplace.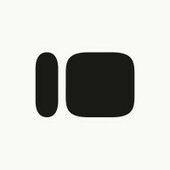 Saa S

Barcelona, Spain

200-500

2012
.
Other operations jobs that might interest you...