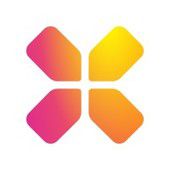 Senior Game Designer (M/F)

in

Barcelona
Job Description
Madbox is a mobile gaming company, creating and publishing its own games worldwide. Since 2018 Madbox has gathered more than 300 million players, still growing. We are looking for top talents with mad skills, a mad passion and a mad ambition to join us.
Our culture is based on four pillars built by Madboxers for the Madboxers:
Explore together : we take risks together, we fail together and win together.
Learn fast : create, test, assess, learn, share, repeat.
Be thoughtfully candid : share what you have in mind like you would like others to share it with you.
Shape (y)our journey : you are the owner of (y)our ambitious success, and the success of Madbox.
We are looking for a Senior Game Designer that embodies these values to join us.
At Madbox, teams have the ownership of their games and the ability to make their own decisions. In that spirit, you will be able to work on and learn about tons of different design topics.
The role mainly focuses on driving the design throughout the development of our games like strategy ones, city builders, 4X, tycoon games and more.
(You can have a look at all our casual games in development: https://www.youtube.com/watch?v=f-FUS9k5UMU).
To join our Mad team, you will need to have a high level of passion for mobile free-to-play games, a strong team spirit and a great ambition to make "mad" games.
Your Missions:
Designing new mechanics, game concepts and solutions.
Creating high quality games while being as efficient and agile as possible.
Transforming high level ideas into concrete and well thought concepts.
Creating and maintaining documentation on the game you are responsible for.
Analyzing the games' performance and players' behaviors to improve KPIs.
Sharing your market knowledge to the teams.
Ensuring UX quality in every part of the game.
Proposing innovative concepts for the upcoming games.
Mad Skills:
At least 5 years experience designing mobile free to play games.
Understanding of free to play economies and meta games.
Analytical and system design skills.
Basic knowledge of Unity.
Strong written and verbal communication skills (English)
Presentation and documentation skills.
Game balancing and economy design skills.
Great eye for Art and UX design are a big plus.
Passion for mobile games.
What do we offer ?
A competitive compensation, a transparent grid shared for each Madboxer to allow frequent evolutions
Team profit sharing as it will always be a collective success, we share what we create all together
Private medical cover, because your health should always come first
Lunch coupons - joining Madbox means joining a group of foodies
Regular team events where you will discover where the "mad" of Madbox comes from !
Remote policy : 3 days at the office, 2 days at home (every week you can choose the day you want to work remotely)
Our Recruiting Process:
A first call with our Recruiter
An interview with our Studio Manager of Barcelona
Home Assignment
A review test interview with our team of Game Designers
An interview with one of our co-founders

NB: Offers are usually sent within 48h after the last interview
Madbox is a fast-growing mobile game company based in Paris and Barcelona, creating and publishing its own games. The story of Madbox started when two video game studios fell in love with each other during the summer 2018.
A few months after the beginning of this promance, Madbox first in-house titles hit the top charts of the App Store and Google Play Store worldwide, ranking in #1 positions in more than 100 countries. Since then, Madbox has gathered more than 300 million players, still growing fast. To fuel this creative and operations growth, Madbox develops cutting-edge automation systems internally to shorten production times and drive accurately its performance at large scale.
Madbox will collect your personal data for the purposes of managing our recruitment related activities. That is why, Madbox may use your personal data in relation to the evaluation and selection of applicants. Your information will be accessible to recruiting & people teams in Paris & Barcelona. By applying, you expressly give your consent.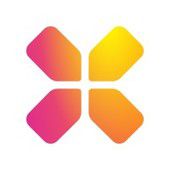 Games

Paris, France

11-50

2018
.
Other game designer jobs that might interest you...