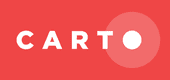 Senior Front-end Engineer

in

Madrid

or Remote
Job Description
We are looking for a Senior React Engineer to join our team to collaborate on the implementation and maintenance of all React products at CARTO.
Location: this position is full remote, but it's also possible to work from our office in Seville or Madrid.
CARTO and React
CARTO strongly believes that reactive programming is the best way to develop location intelligence applications (LI). Why? Almost 100% of LI apps are based on a few pages but with a lot of components and interfaces that need to be orchestrated together… and for that reactive programming is just the way to go.
We started several months ago
collaborating with
Deck.gl
, the most popular OpenSource framework based on reactive programming. The
deck.gl
framework is gaining a lot of traction with users and contributors. Many large companies such as
Uber
,
Google
, and
Microsoft
have been contributing and providing support. We took our first step several months ago when CARTO contributed the MVTLayer to move
Deck.gl
from layers ~200MB to unlimited. In October, we released @deck.gl/carto , a module to provide integration between CARTO and
deck.gl
. Today, our developers are maintainers, and our CTO is part of the steering committee for
deck.gl
. More recently, as our developer users love React, we released a new product created from developers to developers,
CARTO for React
, to accelerate and guide the development of LI with the CARTO platform. Today, we need your help to build a completely new product that will become the most important tool for CARTO users. It's based on React + Redux + Material UI, and it's built on top of CARTO for
Deck.gl
and CARTO for React.
You will
Built a completely new product that will be used by hundreds of thousands of users.
Use your in-depth knowledge of JavaScript, React and the tool ecosystem to develop and implement scalable frontend systems.
Mentor and develop others around you.
Work in a creative environment with top engineers to address some issues which have not been solved yet in the geospatial industry.
Develop high quality code that can lead to rapid delivery, ruthlessly pursuing continuous integration and delivery - CICD
You offer
A solid 3+ years experience as a React Developer, with a mature approach to the job (git/github, documentation, testing...).
Experience building large front-end applications
1+ year with TypeScript and Redux
Fluid communication skills.
A good English level (really!, a big chunk of our communication is in English).
Autonomy, curiosity & good energy.
A true will to teach & learn from your coworkers (pair programming, code reviews…).
We offer
Competitive, results-based compensation
Access to our employee stock options plan
The chance to work on one of the top open source projects in the world right now
Private medical insurance
Flexible work hours
To apply
Do you feel that you don't check all of the requirements? At CARTO we believe that professional development happens through teaching and learning from your peers and managers. Even if you're uncertain about whether you have the experience we're looking for, please apply if this position sparks your curiosity.
A diversity of identity, perspective, and experience makes us stronger. We welcome you to apply to CARTO regardless of your background, gender, ethnicity, orientation, or ability.
To learn more about us, please visit our
blog
or follow us on
Twitter
(@carto) or
Instagram
(@cartohq).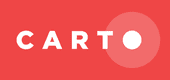 Saa S

Madrid, Spain

50-200

2012
.
Other frontend developer jobs that might interest you...