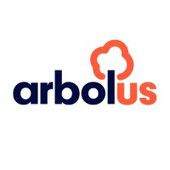 Senior Front-end Engineer

in

Barcelona
Job Description
We're building a new world-class development team in Barcelona in 2021 and are looking for a Senior Frontend Developer to join us. Our platform is coded in React and we have a React Native mobile app as well.
If you're looking for a challenge and an opportunity to work with a new team then please apply.
Company
Arbolus is changing the way businesses learn and retain knowledge
We believe experience is worth sharing, so we set out to help people with experience share their experience easily with businesses.
Today, Arbolus is the first platform that helps businesses build and work with networks of experts, advisors and freelance consultants. Our product has been a big hit with global consulting firms (e.g. the big four) and Fortune 500 companies who use third parties to inform their business strategy.
Based in London, we are a venture-backed scale-up with offices in Barcelona (our largest) and New York.
Product
Arbolus' product is used by 100s of the world's largest companies
We combine a .Net backend with a React web-app and React Native mobile app. Today the platform allows 1000s of experts to build relationships with 100s of professional companies, working with them securely on our workspace.
We are looking to expand the product in 2021 with a great team of in-house developers, providing new features to truly disrupt this massive industry.
Responsibilities
Design – you will work with our designer and product owners to build great UX and a robust frontend
Develop – you will develop innovative solutions to our business problems, utilizing some of the best tools on the market
Coach – you will work with more junior developers to make them into excellent professionals
Requirements
Bachelor's degree in Computer Science or a related field is preferred
5+ years of experience is desired
Strong development experience using HTML, CSS, JavaScript/Typescript and industry standard tools
Background in ReactJS and common libraries such as Redux
Good understanding of RESTful APIs
Familiarity with git (GitHub) and version control best practices
Excellent interpersonal and teamwork skills
Professional English
Nice to have
Experience with other languages such as SCSS or libraries to manage the application state like Redux
Comfort with Cypress or other testing libraries
Experience with React Native apps
Familiarity and experience with Agile methodologies
What we offer
Competitive base-pay + bonus
International exposure
Influence on the future of Arbolus
Great team & strong office culture
2x annual retreats and regular socials
Regular hackathons
Work from home days
Macbook + more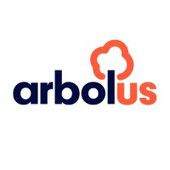 .
Other frontend developer jobs that might interest you...