Filled
This offer is not available anymore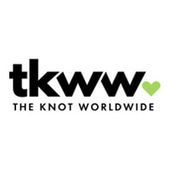 Senior Front-end Developer

in

Barcelona

or Remote
Job Description
Here at The Knot Worldwide, we believe in doing work that matters. In 16 countries around the world, our leading family of brands (The Knot, WeddingWire, Bodas, Hitched, The Bash, The Bump, and more) inspire, inform, and celebrate our communities as they move through life's milestones. Our couples and business partners depend on us. They're all in. So are we.
ABOUT THE ROLE AND OUR TEAM:
The experienced and impassioned Frontend Developer (you!) will help to show high-valuable and trustworthy information about our vendors and create features that simplify the wedding planning process for couples. Your day-to-day will consist of developing new functionalities and migrating some of the old ones. You will work closely alongside backends, product managers, designers and QAs and other key business partners and report to the Engineering Manager.
We come from more than 20 different nationalities, so you will work within a multicultural environment. It will be very comfortable for you to work and you will enjoy yourself!
RESPONSIBILITIES:
Our frontend stack: we write in CSS in Sass, using BEM as an organizational methodology and writing standards with Stylelint. Regarding CSS packaging, we use Webpack in the new responsive architecture and we keep Grunt in the legacy part of our code.
In Javascript we write in ES6, transpile with Babel and package with Webpack. Although there are still parts of the code where jQuery is used, in the responsive architecture we have removed it entirely in order to work with vanilla javascript for maximum efficiency. Although we're moving away from jQuery, we still use it so it's important that you feel comfortable working with it.
You will be developing on a site with very (but VERY) high traffic. Consequently your work will have a great impact.
We love good practices, well-done things, web performance and standards.
Our team uses Scrum methodology, so you'll be working in a highly organized and agile environment.
AB testing is an integral part of our business, so you must provide experience working with it.
SEO is always on your mind, and you have to feel comfortable adapting your code to SEO requirements.
SUCCESSFUL SENIOR FRONTEND CANDIDATES HAVE:
You have 6-8 years of experience working as frontend developer
You have a very advanced level in HTML, CSS and Javascript.
You know the meaning of Clean Code because clean code is not only for the backend.
You will love us if you have knowledge of Grunt and Webpack, SASS or LESS and why not, PHP (or any backend framework, preferably Symfony)
Collaborate cross-functionally with various departments and stakeholders to find solutions, increase productivity, efficiency and team success.
Good level of english.
At The Knot Worldwide, we believe you are more than a resume and invite you to go for it, take the leap of faith, and apply for this job if it sparks your passion to join TKWW and make a difference!
WHAT WE LOVE ABOUT YOU:
You Dream Big. You iterate and experiment to drive innovation.
You Love Our Users. You keep our global community at the center of everything you do.
You Do the Right Thing. You strengthen your team through respect, fairness, and inclusion.
You Hustle Every Day. You favor urgency and own your outcomes.
You Win Together. People are at the heart of our success and you play as a team.
WHAT YOU LOVE ABOUT US:
We believe in a wide range of holistic offerings to support our employees so that they can live our values day in and day out. From mental wellbeing, physical health and financial planning, to engaging perks and discounts, we are in the business of celebrating and supporting the Moments that Matter both in and out of the "office". We offer flexible vacation, generous parental leave and prioritize initiatives that support the growth, development, and happiness of our people.
BENEFITS & PERKS
Private Health Insurance "DKV" paid by the Company.
Subsidies and grants in training and English courses
Currently working 100% from home.
Flexible working hours
Tax relief options for Ticket Restaurant, Ticket Transportation and Daycare.
40€ per month in tickets restaurant
Udemy courses
TYPS: easy APP to ask for salary advance payments in 48h
ANDJOY: great APP for gym lovers (we have up to 50% discount)
Free paid hours: use your paid holidays as hours
Referral bonus: up to 1.300€ bonus if you recommend someone to work with us
Getting married or having a baby? We have a gift for you!
​​TKWW's approach to the future of work:
At the onset of the coronavirus pandemic, TKWW pivoted all global employees to remote work while prioritizing physical and mental wellbeing. While the majority of our global offices are open and available at this time, all TKWW employees have the ability to work remotely full time through the length of 2022. Upon entering our "new normal", TKWW will pilot a hybrid work model where employees will have additional flexibility. (Note: employees who were hired into remote positions will continue to work fully remotely.)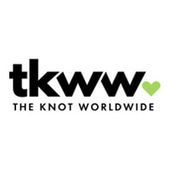 Family Services

Chevy Chase, MD, USA

1,000 - 5,000

2018
In 16 countries around the world, The Knot Worldwide's leading global family of brands inspire, inform and celebrate our communities as they move through life's biggest milestones. From the proposal to the wedding day, creating a home to starting a family together, we're there for them every step of the way.
Other frontend developer jobs that might interest you...