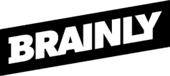 Senior Data Analyst (Machine Learning Infrastructure Team)

in

Barcelona
Job Description
Brainly is looking for a Senior Data Analyst dedicated to the Machine Learning Infrastructure (MLI) Team. In this role you will cooperate closely with engineers and data scientists to create a personalized experience for Brainly users. Working as a part of the MLI Team, your role will not only be to measure and analyse how our users behave, but also to take part in an exciting journey to bring machine learning-driven personalization to Brainly. Your recommendations will influence the shape of individualized engagement experience that we are currently building in Brainly.
To help you deliver that, you will become an integral member of our data-driven and user-oriented data analysts team, ready to give support and share knowledge whenever needed. On top of that, you will get a unique chance to observe how one of the most successful Polish startups operates and take part in developing it.
WHAT WILL YOU DO:
Support Technology and Product organizations in their decisions about infrastructure and product development by collecting and analysing data
Design and analyze AB tests for ML-enabled features
Prepare measurement specifications for new features in cooperation with Engineers
Define KPIs and measurement plans, create reports and dashboards
Work as a part of an agile product development team on a day-to-day basis (take part in standups, brainstorming sessions, planning and backlog refinements)
WE WOULD LOVE TO WORK WITH YOU IF YOU HAVE:
Experience:
Over 4 years of experience in digital analytics
Experience in market research or user testing is a plus
Experience in working on ML features is a plus
Programming experience is a plus
Attributes:
Analytical skills: drawing conclusions from data and proposing recommendations
Willingness to learn ML and NLP (Natural Language Processing) and deep understanding of statistics
Passion for data, with creative problem-solving abilities and an eye for detail
Ability to think independently when evaluating critical information to reach conclusions
Excellent communication, collaboration and organizational skills
Fluent English in speaking and writing
Flexibility and ability to adapt to rapidly changing conditions
Skills and systems:
SQL knowledge
Knowledge of Python or any other high level programming language
Strong statistics background
Excellent Google spreadsheets/Excel skills
Experience in AB testing
Experience working with Google/Amazon big data infrastructure
Experience in Google Analytics and Google Tag Manager is a plus
Tableau experience is a plus
Python experience is a plus
ADDITIONAL DETAILS:
Location: Barcelona (Carrer de L´Escar, 26 Edificio de OneCowork)
Some of our benefits:
Flexible working hours and the possibility to work remotely
Personal development budget 800$ per year + unlimited time off policy for participation in conferences and workshops and access to an online learning platform with courses from Udemy, Harvard Manage Mentor and many others
Full medical insurance (including partner and children)
Gym and wellness monthly card (access to spa, gyms, sport classes)
Access to the Mental Health Helpline - providing virtual support of external psychologists, psychotherapists, and coaches
Possibility to join one of our Employee Resource Groups and initiatives (Inclusion Council, Ladies at Brainly, Brainly Cares)
If needed, additional budget for work remote work accessories
WHAT IS BRAINLY?
Brainly is the world's largest peer-to-peer learning community for students, parents and teachers. At brainly.com, and its group of websites around the world, students connect to both receive and offer help with homework problems and questions. The unique opportunity for students to freely ask questions and gain the confidence that comes from helping others and inspires students to learn in a collaborative community that receives more than 200 million users each month.
Based in Kraków, Poland, with its US headquarters in New York City, Brainly is currently available in 35 countries. The total funding from current investors, including Naspers, General Catalyst Partners, Point Nine Capital, Runa Capital and Learn Capital equals $68.5M. More information about Brainly is available on www.brainly.com.
By sending us your application, you agree that Brainly sp. z o.o. with its seats in Krakow, will process your data contained in the form below and in the documents you attach in to participate in recruitment. In connection with this, you have the right to withdraw your consents, the right to access to your data, the right to obtain their copy, rectify them, erase, limit their usage and also data portability right and object to their use by Brainly, as well as to lodge a complaint with the President of the UODO. If you have any questions regarding the use of information about you and exercising your rights related to this use, please contact our DPO - privacy@brainly.com. If you want get to know more about how Brainly uses and process your personal data [click here].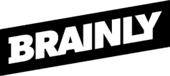 Ed Tech

Krakow, Poland

50-200

2009
.
Other data engineer jobs that might interest you...