Filled
This offer is not available anymore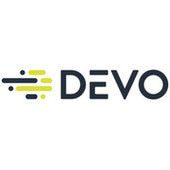 Senior Back-end Engineer

in

Madrid
Job Description
Devo, the cloud-native logging and security analytics company, empowers security and operations teams to maximize the value of all their data. Only the Devo platform delivers the powerful combination of real-time visibility, high-performance analytics, scalability, multitenancy, and low TCO crucial for monitoring and securing business operations as enterprises accelerate their shift to the cloud. Headquartered in Cambridge, Mass., Devo is backed by Insight Partners, Georgian, and Bessemer Venture Partners. Learn more at
www.devo.com
.
Are you an experienced backend engineer on the Java/Node platform? Do you have a good
understanding of common data structures and algorithms, and a desire to learn more on that? Do you like
math, and get excited when solving your problem at hand involves not only programming but also doing
some math research? Have you had some previous exposure to big data and streaming technologies? If
so, we may be looking for you.
The Architecture & Innovation Team is in charge of leading the evolution of Devo's architecture, as well
as exploring innovative ideas which might benefit the platform, and taking them to production in
collaboration with development and operation teams.
At the AIT, we're looking for someone able to help us keep improving our servers' functionality and
performance, identifying points of improvement, making them a reality, and, in general, taking care of any
backend-related needs the team has.
Reponsibilities
Developing/Maintaining new features for our Query / Ingestion / Stream-processing engines, or any other auxiliary backend server, alone or in collaboration with our Development Team.
Analyze current servers architecture/implementation to detect points of improvement.
Work with development teams in order to understand current gotchas.
Work with operations teams in order to understand/improve the way we deploy our servers.
Triage / Investigate / Resolve backend related issues.
Help improve automated tests for existing servers.
Anything unexpected which is needed (we're an innovation team!).
Requirements
Deep knowledge of some language on the Java Platform (Java, Groovy, Scala, Kotlin) or Node.
Decent knowledge on common data structures / algorithms.
Linux working knowledge.
Good understanding of networks.
Good troubleshooting & debugging skills and hands on knowledge of profiling/debugging tools.
Good knowledge on some build tool (maven, gradle, etc.)
Git working experience.
Good communication skills and capacity to articulate complex problems/procedures in a clear
fashion.
Background
Bachelor's degree, or equivalent work experience, relevant to Computer Science.
Minimum of 5 years of backend-related work experience.




Not required, but nice to have:

Experience with Rust, C, C++.
Experience with container technologies.
Devo does not discriminate on the basis of race, color, national origin, religion, gender, age, veteran status, sexual orientation, marital status or disability (in compliance with the Americans with Disabilities Act) with respect to employment opportunities.
"Devo is committed to creating a welcoming culture that is not only grounded in teamwork and customer success but is fair and equitable for everyone." Marc van Zadelhoff, CEO
At Devo, diversity and inclusion means more than treating employees well and making them feel welcome. It is a commitment to hiring people who bring different insights because of their unique perspectives, ways of thinking, and prior experiences.
We intend to continue hiring great people and protecting our culture so everyone can be themselves and speak their minds. That way Devo will always be a place filled with purpose, energy, hard work, thoughtfulness, and respect.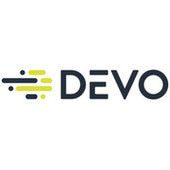 Big Data

Cambridge, MA, USA

200-500

2011
.
Other backend developer jobs that might interest you...