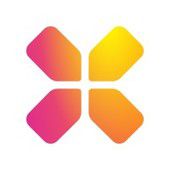 Senior 3D Game Artist

in

Barcelona
Job Description
Madbox is a mobile gaming company, creating and publishing its own games worldwide. After a year of existence, Madbox has gathered more than 100 million players, still growing. We are looking for top talents with mad skills, a mad passion and a mad ambition to join us.
You are a talented and passioned game artist and you love to create new worlds and stories that will please millions of players?
You live and breathe video games, you love to build, learn and iterate quickly ?
You want to see your creations on top of the world charts ?
You want to have an impact in a fast moving company, and see your ideas come to life ?
Then this job is for you.
We are looking for talented game artists who will be able to create high quality art in very short time-frames, fresh and unique experiences for the players, iterate quickly on design ideas and of course be willing to craft games that will be played by millions around the world.
Your mission:
At Madbox we believe that small high performance teams can do giant games, and that every team member can have a huge impact. As the team artist you will be in charge of all the visual aspects of the game: art style, art creation, UI, FX...
Working hand in hand with your team mates, your role will be to create high quality games from start to finish, being as efficient and agile as possible;
As the team artist your role will be to create new worlds & characters to make each game unique for our players
You will also stay aware of the most recent market trends and propose innovative visual styles for the upcoming games.
Mad Skills & Experience Required
At least 5 years in video games development
Strong 2d and 3d skills, from concept to modeling.
Proficiency with Photoshop and 3DSmax is a must
Basic knowledge of Unity is a must as you will have to work directly with the engine for art integration mostly
Game Design skills are a big plus
Proficiency with Illustrator or Animate is a plus
Experience with mobile gaming and/or casual gaming is a plus
The Madbox Mindset
You are a humble yet ultra ambitious individual
You are a team player and a game maker at heart
You are T-shaped and enjoy small structures where everyone has a strong impact
You want to learn and grow in a passioned environment
What we offer
Competitive salary
Private medical cover
Lunch coupons
Weekly team events
Madbox is a fast-growing mobile game company based in Paris and Barcelona, creating and publishing its own games. The story of Madbox started when two video game studios fell in love with each other during the summer 2018.
A few months after the beginning of this promance, Madbox first in-house titles hit the top charts of the App Store and Google Play Store worldwide, ranking in #1 positions in more than 100 countries. After just a year of existence, Madbox has gathered more than 100 million players, still growing fast. To fuel this creative and operations growth, Madbox develops cutting-edge automation systems internally to shorten production times and drive accurately its performance at large scale.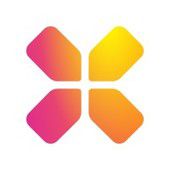 Games

Paris, France

11-50

2018
.
Other game designer jobs that might interest you...