Filled
This offer is not available anymore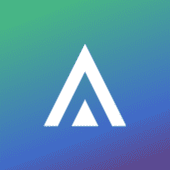 Scrum Master

in

Madrid

or Remote
Job Description
Intelygenz is a software development company, which founding partners are vocational developers. We know our success is in our people and in the high-quality of our code that we develop from Madrid and San Francisco.
We are committed to microservices architecture embracing Clean Code, ATDD, HonestCode, and Cloud Computing, all of this in an agile environment and a DevOps culture.
This person is the ultimate owner of the overall software solution for the project and is responsible for aligning the scope, timeline, and budget to the customer's expectations and project goals. Helping our client to implement a scaled agile organization.
Responsabilities:
Apply Scrum of Scrums using scaled agile techniques to connect multiple teams who need to work together to deliver complex solutions.

Support the client in the implementation of scaled agile throughout the organization.

Lead the Scrum teams in using Agile methodology and Scrum practices.

Help the product owner and development team to achieve business and customer satisfaction.

Lead the development teams into self-organization.

Remove impediments and coach the scrum team on removing impediments.

Help the development teams to identify and fill in blanks in the Agile framework.

Resolve conflicts and issues as they arise.

Help the scrum team achieve higher levels of scrum maturity.

Support the product owner and provide education where needed.
Requirements:
3+ years of demonstrable experience working as a Scrum Master or Agile Coach
2+ years of experience working as a Project Manager or related role.
Experience with software development teams, local and distributed across different time zones.
Excellent organizational and time management skills regarding projects, reports, and other commitments; completes assignments in a quality and timely fashion.
Result & deliver business value-oriented

Ability to analyze and think quickly and to resolve conflict
Ability to determine what is scrum and what is not
Experience with successful Agile tools and techniques
Ability to work with and also lead multiple teams
Strong communication, interpersonal and mentoring skills
Ability to adapt to a changing environment
Direct reporting to higher management levels within the organization.
Work with international teams and clients.
Self-motivation and the ability to stay focused in the middle of distraction

A big plus if you:
Scrum Master, Product Owner or PMI certification
Experience working with Agile Frameworks: SAFe, Less, or Nexus.
Software knowledge and technology affinity
Understand and share the DevOps culture. We love to automate as much as we can.
Understand and share QA techniques. High Quality is very important to us.
C1 English level
Demonstrable Experience, Bachelor's degree in business or related field or an MBA
Why Intelygenz?
Flexible working hours for a real work-life balance
100% freedom to work from anywhere you'd like - from your home, our office, or even from a tropical island!
Specific career plans for horizontal and vertical growth. Let your motivations do the talking!
Mentoring to help you grow in your career
Teamwork and feedback culture
English and Spanish language classes with up to 60% of costs covered by us
Plenty of happy hours, retreats and events with us (post-Covid)
One hour per week to take part in continuous tech training programs with your co-workers
Access to physical and mental wellness initiatives
50% health insurance coverage
Flexible retribution for transport, kindergarten, and restaurant meals
A free Intelygenz t-shirt every anniversary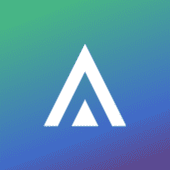 Artificial Intelligence

Madrid, Spain

50-200

2002
We're developers, life-long learners, geeks and visionaries - a company of technicians who create software and AI that help take businesses to the next level. We aim to create agile technology that gives you the competitive edge.

With 16 years' experience and a 100% track record, we deliver technology that genuinely helps people and their businesses. Our work is executed with cutting-edge code, offers measurable ROI, and is guided by professional account and client management. We put 20% of our resources into thought-provoking research, and are always open to new ideas and methodologies. We pride ourselves on being bold, honest and authentic.
Other product manager jobs that might interest you...