Filled
This offer is not available anymore
Ruby on Rails Developer

in

Barcelona

or Remote
Job Description
Are you a Software Engineer with extensive programming experience? Is your code fast, efficient, and reliable? Do you particularly enjoy working with amazing people and building something impacting? If so, let's talk!
We're not looking for experts. We're looking for smart people who can bring in the knowledge and the best processes to get things done.
At Amenitiz, we are customer-centric, you will work on a day-to-day basis with our product team to design, architect, and implement our product. Our mission at Amenitiz is to support the digital transformation of Hospitality through a reliable SaaS solution offering a unique experience to its users.
The whole Amenitiz team is based in Barcelona (our offices are in the heart of the city, near Plaza Cataluña); the Tech team counts 8 people, with a goal to grow to 14 people within the next 6 months.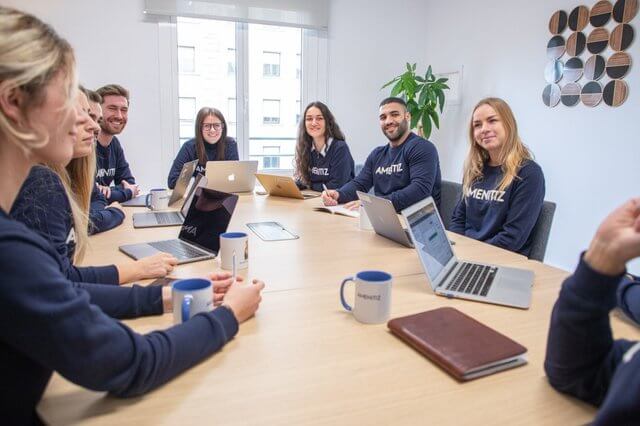 As Senior Backend Developer, this position involves:
Product development in Ruby/Rails of a hospitality-related web-based product.
Integrations between our platform to 3rd party APIs.
Work in an Agile environment with strong attention to scalability (We are serving hundreds of thousands of unique visitors per month through our CMS).
Discuss, question, challenge, and offer technical solutions to product needs alongside the Product and Design Teams.
Being able to mentor, coach, and train other colleagues as a domain expert.
Identify bottlenecks, bugs and propose solutions.
Required skills and experience:
Bachelor's degree or equivalent practical experience.
3 years+ experience in web development.
1 years+ experience in Ruby.
Pragmatism and obsession for simplicity, efficiency, and performance.
Proven knowledge of OOP, databases, development, and test methodologies.
Obsession for quality and testing.
Eager to learn new technologies and frameworks.
Strong communication skills.
Proactive, driven, entrepreneurial with a 'can do' attitude.
Bonus points for:
Worked in a fast-growing startup environment.
Experience in the hospitality industry.
Our stack:
Ruby on Rails
React
Postgres and Redis
Memcached
Sidekiq
HAproxy
Heroku
DigitalOcean
What do we offer?
A competitive salary and access to our employee stock option plan (depending on your profile).
An amazing working environment, where you will be able to make a true contribution and get your voice heard.
One of the hottest start-ups in Barcelona, according to WIRED https://www.wired.co.uk/articl...
Take ownership and have an impact! We provide equity to every member of the Ameniteam

The opportunity to have a huge impact on developing a fast-growing business that is at a pivotal point in its growth to expand internationally.
The team is growing fast and we offer plenty of career and development opportunities.
Flexibility to work from home.
What you'll find at Amenitiz
Some of the best people in Barcelona!

We're confident that we have one of the best teams in Barcelona full of international (15+ nationalities 🌍) and dynamic people!

A great career opportunity!

We're one of the fastest-growing SaaS start-ups in Barcelona, building the foundations of tomorrow; It's the perfect moment to join us if you're looking for growth and opportunities! 🚀

An awesome vibe !

We have beautiful offices right in the heart of Barcelona, and Killian, our office manager, has many tricks up his sleeves to bring smiles to the team (especially if you like crêpes !). 🥞

Millions of ways to have an impact!

From helping our clients succeeded, your co-worker bring their best or champion causes that are important to you, we're always looking to leave the world a little better than when we found it! 🐠🌳

https://noos.global/en/brands/Amenitiz

Private health insurance

We provide every employee with a private health insurance with an amazing 24/7 coverage that includes dentist, preventive care, urgencies and more! 🦷🏥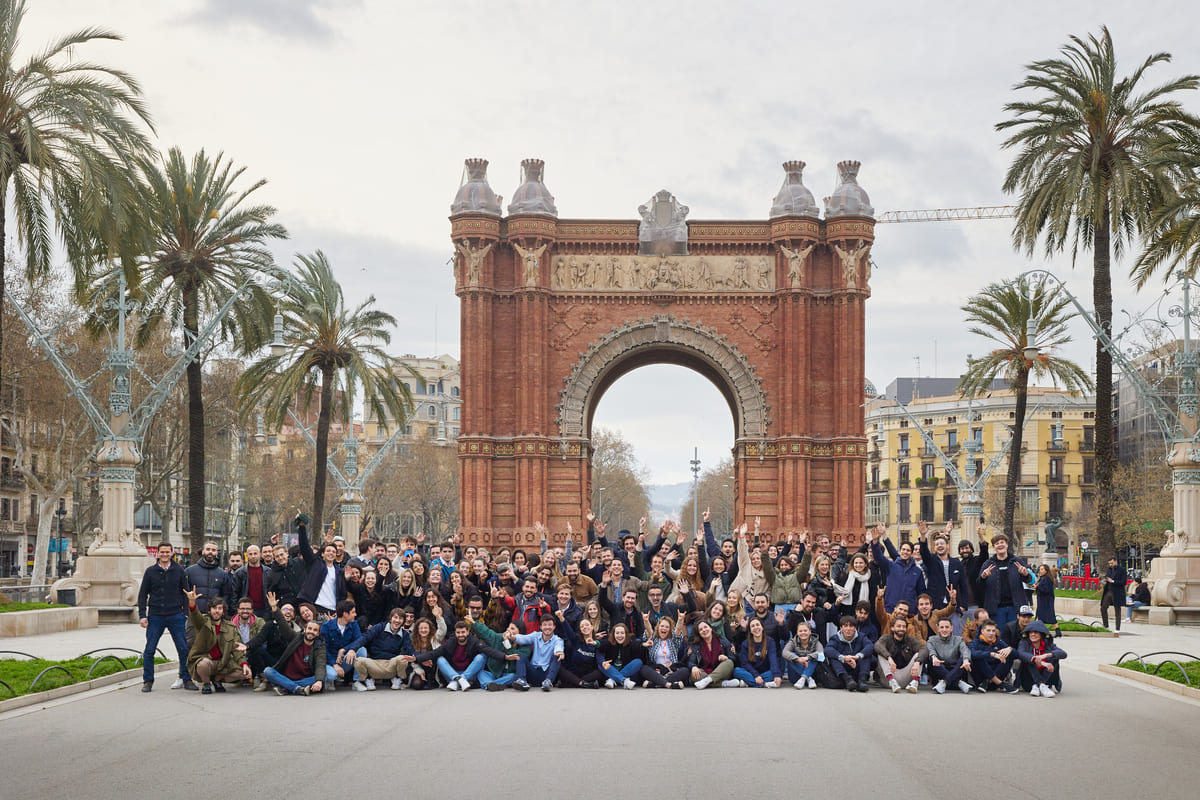 Workplace & Culture
At Amenitiz, we're a team of ambitious people looking to solve big problems. We're curious, humble and always eager to learn and have an impact. International at heart, our team is made up of amazing people from over 15 different nationalities.
About Amenitiz
We created Amenitiz because we believe technology is the key to making success and profitability accessible to every hotelier in the world - whether in the heart of Paris or the Uyuni Salt Flats in Bolivia.

Our mission is to build an all-in-one platform to help owners grow and manage their vacation properties by making attracting guests, managing bookings, and crafting exceptional experiences simple and easy. We invite you to be part of our growing community and help us redefine the future of online hospitality together.
Hospitality

Barcelona, Spain

11-50

2017
Amenitiz is a fast-growing SaaS startup based in Barcelona and servicing over 1'500 customers in 24 months. Backed by top tier investors, Amenitiz is revolutionizing Hospitality software by centralizing all the hotelier needs in a single platform (website builder, PMS, channel manager, payment system and much more).

We're passionate and ambitious about our mission and aim to promote a culture that cares deeply about its customers.

In spite of the current global pandemic, we're continuously growing and adapting to the situation, our team continues to rise stronger and that's where you come in!
Other backend developer jobs that might interest you...