Filled
This offer is not available anymore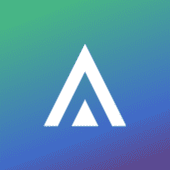 React Native Developer

in

Madrid

or Remote
Job Description
We are looking for React Native Developers to participate in our projects, learn together and raise Intelygenz to the maximum power.
We offer interesting and challenging work in a fast-growing, customer-oriented tech-driven company! There are plenty of opportunities to learn, grow and progress in your career as we are simultaneously doing the same ourselves.
As a cross-platform developer at Intelygenz you will work with mobile projects entirely developed in React Native. Also, you will be continuously improving your skills trough our weekly meetings created to share and discover new features and topics about cross-platform development.
Intelygenz is a software development company, which founding partners are vocational developers. We know our success is in our people and in the high-quality of our code that we develop from Madrid and San Francisco.
What are we looking for?

Skilled in and enthusiastic about React Native
A JavaScript and TypeScript expert who presents extensive knowledge and expertise within modern frameworks, libraries and best practices
Experience with state management libraries (Redux)
Comfortable working with control version tools such as GIT
Able to test React Native code and applications with frameworks
Driven towards learning new technologies and knowledge-sharing initiatives
Able to quickly acquire new technical expertise
A Plus if you Know:
iOS or Android development
E2E testing with Cucumber, Detox or Appium
Notions in mobile deployments and/or having integrated CI/CD tools with React Native project
Why Intelygenz?
Flexible working hours for a real work-life balance
100% freedom to work from anywhere you'd like - from your home, our office, or even from a tropical island!
Specific career plans for horizontal and vertical growth. Let your motivations do the talking!
Mentoring to help you grow in your career
Teamwork and feedback culture
English and Spanish language classes with up to 60% of costs covered by us
Plenty of happy hours, retreats and events with us (post-Covid)
One hour per week to take part in continuous tech training programs with your co-workers
Access to physical and mental wellness initiatives
50% health insurance coverage
Flexible retribution for transport, kindergarten, and restaurant meals
A free Intelygenz t-shirt every anniversary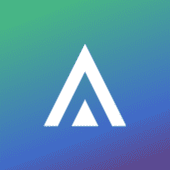 Artificial Intelligence

Madrid, Spain

50-200

2002
We're developers, life-long learners, geeks and visionaries - a company of technicians who create software and AI that help take businesses to the next level. We aim to create agile technology that gives you the competitive edge.

With 16 years' experience and a 100% track record, we deliver technology that genuinely helps people and their businesses. Our work is executed with cutting-edge code, offers measurable ROI, and is guided by professional account and client management. We put 20% of our resources into thought-provoking research, and are always open to new ideas and methodologies. We pride ourselves on being bold, honest and authentic.
Other mobile developer jobs that might interest you...