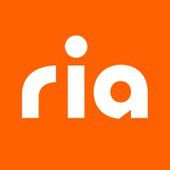 Quality Assurance Technician

in

Madrid

or Remote
Job Description
Ria's mission is to be the most progressive money transfer company in the world, offering service excellence and the most competitive and reliable remittance payment services to its customers. Our vision is a service that is "always on", and available whenever, wherever and however people need it, serving customers, anywhere around the globe.
Ria is looking for a QA Analyst for our IT department at Madrid.
RESPONSIBILITIES
This position involves working within a group responsible for supporting application software testing, software integration and configuration management tasks to assure customer satisfaction with application accuracy, quality and adherence to standards.
They will work within the team's SDLC processes to create high quality systems and processes, and they will collaborate with other teams to achieve the best possible results.
The successful candidate will be responsible for driving forward our build and QA processes to ensure consistently improving quality and efficiency.
QUALIFICATIONS
Required:
2+ years of professional experience in functional testing.
Aptitude to learn Ria applications quickly and able to work independently.
Familiar with Agile methodology and able to participate in sprint grooming, daily stand ups and retrospective meetings.
Good knowledge of QA Test estimation, Test Plan & test case creation, test execution, bug creation and bug reporting.
Proactive in identifying gaps/dependencies in the requirements in the initial phases of SDLC process.
Report bugs and errors to development teams and help troubleshoot issues.
Proficient in using test management tools like Quality Center, Jira, TFS, Azure DevOps.
Able to understand backend processes.
Work with cross-functional teams to ensure quality throughout the software development lifecycle.
Good team player and helps other QA Analysts in keeping critical deadlines.
Works with geographically distributed teams to perform daily duties.
Helps in Investigating and troubleshooting production issues with the support teams and in resolving the issues on time.
Able to multitask and handle conflicting priorities effectively.
Good written and verbal communication skills in English.
Desired:
Strong knowledge of Quality Assurance methodologies, multiple department applications, subsystems and functions.
Identify regression scenarios to update automated regression suite.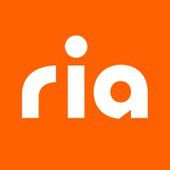 Fin Tech

Buena Park, CA, USA

1,000-5,000

1987
.
Other quality assurance jobs that might interest you...