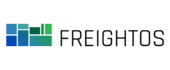 Job Description
WebCargo digitizes global freight sales for over 2,000 of the world's largest logistics providers and carriers. Or, in plain English, we help move the world, offering incredible technology that powers almost a third of the global air cargo market.
We're not alone either. WebCargo is a proud part of the Freightos Group, a logistics technology company that aims to make global trade frictionless. That's not cheap, so we've raised nearly $100 million from investors like GE Ventures, the Singapore Exchange and Aleph, making and have gotten the BBC, TechCrunch, and the Wall Street Journal excited about freight.
Turns out it's kind of a big deal. As one of the largest tech platforms for a huge industry (the phone or computer you're reading this on was, after all shipped), we've been crushing it with double-digit growth, year after year.
Here's the thing though; when your platform is responsible for billions of dollars worth of goods moving around the world, problems with moving bytes makes big problems for moving boxes. This isn't just about lines of code; it's about making sure that the entire global supply chain doesn't come to a grinding halt because of a misplaced semicolon. No pressure.
Which is where you - a brilliant and energetically thorough QA Manager with proven experience testing and ensuring quality of complex systems - comes in to save the day. Bring a superhero cape. But think more Avengers than Superman; you will be responsible for managing a team of 9 QA engineers (including 2 team leads, seven engineers and a whole lot of smiles), building automated testing suites and managing features tests for WebCargo products to ensure the highest customer satisfaction levels. Measures of success include many squashed bugs that never see the light of production, building automated processes to make it happen, and the satisfaction that when you walk into a store, there's a decent chance that at least something is there because of you.
So what does our caped QA'er do?
Responsibilities
Identifies and sets appropriate (i.e. super, super high) quality standards and parameters for products. It needs to work, all the time.
Develops, implements, and manages processes to ensure that products meet required specifications for quality, function, and reliability prior to delivery. Ideally while humming the Indiana Jones theme song.
Designs and develops systems for automated testing. Because it's going to take a whole lot more than 10 people to run these tests. Even for a superman or woman.
If a standard is set in a forest and no one hears, is it really a standard? You'll communicate the quality standards and parameters to all stakeholders.
Oversees the daily workflow and schedules of the teams. Don't worry, this is about prioritization, not hall passes.
Participates in product testing. Yup, everyone lends a hand.
Approve features for release. Maybe with a big wax stamp of approval, just like the king. Heck, let's change your name from QA Superman to…The Approver.
Coordinates product testing processes.
Hires, trains and manages quality QA Engineers.
Works with support teams to understand customer issues so we know what to fix and avoid.
Requirements
Basic requirements
5+ years experience in QA with at least 2 of those in management roles and at least one of those standing on your head. But we're willing to compromise on the last.
Solid technical background with understanding and/or hands-on experience in software testing, test cases design and testing automation.
Experience testing Enterprise SaaS systems.
Fluent English speaker and writer - from the friendly chat to the C-level meetings lingo. Emojis don't count.
Excellent verbal and written communication skills.
Excellent interpersonal skills.
Excellent organizational skills and attention to detail.
Excellent time management skills with a proven ability to meet deadlines.
Ability to stand strong in the face of pressure (you only release quality - no matter how nicely they ask).
Strong analytical and problem-solving skills. Maybe less strong problem-creating skills 🙂
Strong leadership skills. Think Barack Obama meets William Wallace meets Will Smith in Independence Day.
Preferred Requirements
Experience with Cypress.
Experience with pricing platforms, marketplaces or logistics.
Experience working with other sites and cultures.
Why WebCargo is exactly where you want to work?
Location: Barcelona, Spain… but only some of the time. We're on an employee-friendly hybrid model.
We believe that employees who get better make us all better. We strive for professional development and continuous learning. Apart from career support and guidance, you'll be entitled to get an annual training budget for personal and professional development. No, you can't use it on cool socks. But most other things go.
Competitive salary and participation in the Long Term Incentive Plan (LTIP) of the Freightos Group.
Ticket restaurant, Private Health Insurance and Flexible remuneration options for nursery, training and transport.
Full-time position. Flexible schedule & intensive working hours on Fridays so that we have a long weekend 🙂
Multicultural and open environment, full of great people from multiple countries. Over twenty languages but all aligned on make global freight work better.
Great office in Torre Glories with amazing views, located in the center of the technology HUB in Barcelona.
WebCargo, a Freightos Group company, is an equal opportunities employer and we make every effort to ensure that all potential employees are treated fairly and equally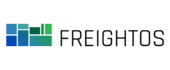 Logistics

Miami, FL, USA

200 - 500

2011
.
Other quality assurance jobs that might interest you...