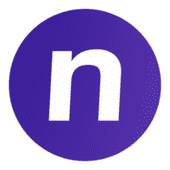 Job Description
Do you want to be part of an agile, dynamic, remote-working team? That's exactly what you get when you work for Netcentric! Not only are we leaders in the tech industry, but we believe in the right of everyone to have a voice, no matter their role. Everyone's opinion counts, which gives us our basis to create great things.
We're excited to welcome new talent, and with flexible working hours, remote working policies, and a flat working structure, life at Netcentric is more than just a job. In fact, our multinational, multicultural organization helps us empower our clients and their business objectives.
If you love to innovate and collaborate within an ambitious team, continue reading.
Job Description
We are looking for a workmate who loves to spend time with software testing. You are a good fit if you consider yourself as a team player who is task oriented, has excellent analytical skills and a strong capacity to focus.
Netcentric is powered by an international team of skilled, social people who are all about building innovative digital marketing solutions in the Adobe Experience Cloud. We are a responsive organisation that enables everyone to take initiative and contribute to the success of our projects and the company through Holacracy. We focus on technology, delivering quality work and supporting our customers. If this sounds like you, we need to talk.
This role can be 100% remote in Spain.
Your role:
Test newly developed software, features, and record any bugs or performance issues.
Collect information about software usability.
Identify critical bottlenecks in development.
Develop and run effective tests to ensure product's stability and performance.
Document, prioritize, and resolve bugs.
Deliver high quality projects, accurate reviews and complete reports.
Review the specifications to find lacks of information
Provide information to development teams to support their bugfixing
Report to Project Manager and QA Lead
Qualifications
What do we require?
Minimum 2 years experience in Quality Assurance
Knowledge of QA methodology
Experience in functional testing
Ability to translate use cases and/or technical specifications into test cases
Ability to report defects and document clearly
Experience in using Issue & Project tracking tools (like JIRA)
Experience within an agile environment and a multidisciplinary team
Strong organisational skills, tracking multiple test executions simultaneously and able to synthesise the results
Team player who takes pride in their work
Ability to work independently
An open mind which is looking for continuous improvement
Enthusiasm and empathy
Good English communication skills
Strong interest and passion in software testing
What makes us smile...

ISTQB foundation level
Mobile automation and Testing experience
Experience with automation tools (like Selenium, Applitools)
Experience with performance and security testing
German and Spanish language skills
Experience working with CQ/AEM/Adobe Campaigns
Additional Information
At Netcentric you get:
Permanent contract
30 working days of vacation
Flexible working hours
Recognition bonus system
Private health insurance
Apple work equipment
WFH equipment + welcome package
WFH monthly expenses compensation
Access to Udemy courses
Adobe certification
Sponsored gym membership
Yoga Classes
Tax-free benefits (ticket restaurant, kindergarten and transport)
A dynamic and international team
Everyone has a voice; we are a Holacracy organization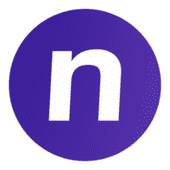 Digital Marketing

Zurich, Switzerland

200-500

2012
Netcentric designs, optimizes and implements digital marketing platforms built on the Adobe Marketing Cloud. It also eliminate the gaps between the marketing and technology solutions in order to increase the brands digital impact.
It's a young, international and visionary company with Swiss roots. Office locations span four different nations in Europe: Switzerland, Spain, Germany and the United Kingdom, and in these offices, you will find our diverse culture that embraces over 30 different nationalities from around the globe. Netcentric has a start-up spirit, and they don't plan to slow down anytime soon.
- Fancy offices, and best equipment available for today's needs. Be prepared to be fully armed with the latest Apple ensemble.
- 30 days of annual leave for all employees
- Sponsored gym memberships
- Flexible working hours, because we know you have a personal life too.
- Company events. Think an annual sailing trip with all of your favourite colleagues off the Spanish or Croatian coast, or a weekend-long kickoff event in Barcelona.
Netcentric Kick-off 2015 from Netcentric on Vimeo.
Other quality assurance jobs that might interest you...