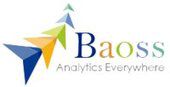 QA / Automatisation Engineer

in

Madrid
Job Description
En tu caso, tu perfil nos ha encajado a la perfección para formar parte de un proyecto en un equipo como Ingeniero QA con buen inglés.
Los requisitos para este proyecto son:
• Ingles profesional a nivel hablado y escrito. Todo el entorno de trabajo es en ingles.
• +4 años con experiencia en QAE, SDET, SDE
• Haber trabajado con herramientas y metodologías QA provando técnicas y herramientas.
• Experiencia con front end test (selenium, appium)
• Experiencia con pipelines y integracion continua
• Familiar con los procesos agile (scrum, kanban, etc)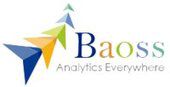 Big Data

Madrid, Spain

50-200

2013
Baoss company page is empty
Add a description and pictures to attract more candidates and boost your employer branding.
Other quality assurance jobs that might interest you...